BEE More – The Creative & Digital Conference for 2020
Date:
Thursday 26th November 2020
Time:
09:30 AM - 01:00 PM
Location:
Virtual, Joining link circulated closer to the time, ,
Cost:
£0 Members, £45+VAT non members
Categories:
Join us for a digital, creative and media knowledge-share that will set you up with all the insights, ideas and practical advice you need to be successful in the year ahead. Speakers from the region's leading agencies and in-house teams will bring you up to speed on digital transformation, remote productivity hacks and all the latest trends and developments in tech, the web and marketing.
If we hadn't realised the significance and necessity of the ongoing digital revolution before, the past six months have certainly been a wakeup call. Overnight our lives changed. Lockdown restrictions severely limited the way we conducted our everyday lives and how we interacted with each other. We were all forced to become more digitally enabled, whether we were ready or not.
At the same time, businesses who traditionally relied on face-to-face contact with their clients and customers had to quickly find ways of using technology to replicate this; providing online marketing and client care that matches up to the offline experience.
In the months since, businesses have adapted and begun to recognise the opportunities - both for marketing and for operations - that taking a digital and/or creative approach to work can offer. Many are coming alive to the realisation they can achieve as much, if not more, online.
Bee More, the return of our digital and creative conference series, will explore the ways in which digital, creative and tech enable us to be more comfortable, productive and successful as professionals. We'll hear how the pandemic has driven fast digital transformation, with advice from the experts on navigating the right course, plus how digital and tech can be harnessed to make your marketing and customer service better than ever.
About the Speakers:
Daniel Nolan
- Digital Marketing Consultant
Daniel is the co-chair of pro-manchester's creative and digital sector group, the president of the Manchester Publicity Association and has previously been recognised as the Digital, Media or Creative Professional of the Year at the Made In Manchester Awards.
He is a passionate ambassador for Manchester and the North West's creative, digital and media industries and has hosted and spoken at conferences and events for the likes of pro-manchester, the Chartered Institute of Public Relations, Salford Media Festival, the MPA, Manchester Metropolitan University and many more.
Working with Manchester Metropolitan University, Oldham College and the UTC @ MediaCity, Daniel is also a leading figure locally in setting the agenda for training and retaining the best creative, digital and media talent in the city.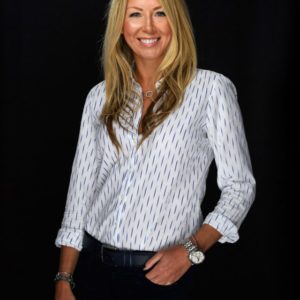 Lisa Morton
Founder & CEO -
Lisa established Roland Dransfield in 1996, an agency dedicated to creating purposeful relationships and value-driven success throughout the city.
She launched the We Built This City podcast in March this year, sharing the stories of those who put the heart into modern Manchester. Guests have included Gary Neville, Sacha Lord and Sir Richard Leese. Lisa sits on Sir Richard's Business Sounding Board, a team of Manchester business leaders who are working on its economic recovery.
She also created the #oneGM initiative to protect those most vulnerable in Greater Manchester, launching it alongside Mayor Andy Burnham and a steering group of Manchester leaders from diverse sectors in the city region."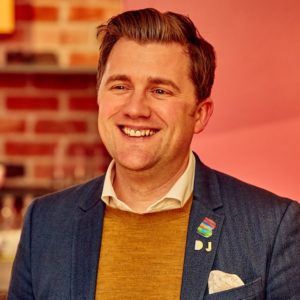 David Judic
Head of Retail Marketing -
David joined what was then CYBG in 2014 with responsibility for innovation. He spearheaded the development and launch of the B brand and the reimagining of the store experience, including B Works / Virgin Money Manchester. Since CYBG and Virgin Money joined forces, David has been responsible for the rebrand, launch and communication of various Virgin Money products and services, the communication of support measures to personal customers throughout the Covid-19 period, the Money On Your Mind service to support customers further through Covid, and the brand new Brighter Money Bundles concept which has just launched.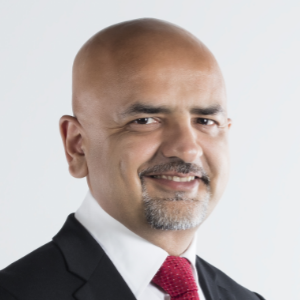 Lee Ali
Founder & Managing Director -
Lee Ali is an international speaker, entrepreneur, business coach, mentor, sales strategist and a qualified iMA practitioner. He is widely regarded as the go-to source for attendee engagement and lead generation at global tradeshow exhibitions, conferences and live marketing events.
Lee's passion from very early on in his business career has been understanding what makes people buy and how to truly connect with them so that they are deeply engaged with what you do.
Lee founded Expo Stars Interactive, an award winning exhibition engagement company in 2007, to support exhibitors worldwide to engage more attendees to their booth and has since experienced first-hand, the success and pain of both growing and downsizing the business.
Lee is also passionate about health and wellbeing. He is a qualified Reiki practitioner and incorporates the power of positive energy into his unique 5 E's framework for personal, business, sales and marketing success.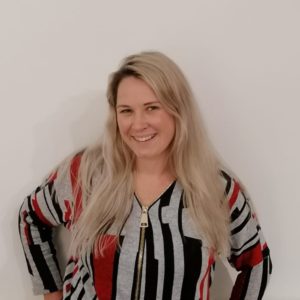 Sophie Parfitt
Head of media and content - AO
Sophie is head of media and content at AO.com, responsible for bringing together digital media, traditional advertising and content. This includes managing all channels to deliver the most effective marketing for the customer. Sophie is particularly passionate about finding new ways to reach consumers when they're thinking about buying electricals, as well as keeping AO front of mind ahead of their next purchase. Prior to working at AO, she spent 8 years in various marketing roles at Very.co.uk. Outside of work Sophie enjoys spending time outdoors including horse riding, mountain biking and skiing.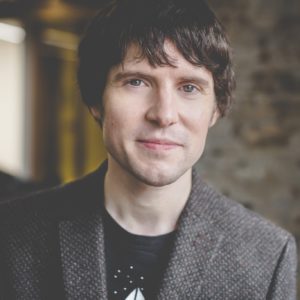 Martin SFP Bryant
Founder - Big Revolution
Martin SFP Bryant is the founder of technology and media consultancy Big Revolution. He is also a speaker, writer, and educator in the fields of technology and media.
With Big Revolution, he works to help technology companies craft a narrative around their products and business. He was previously Editor-in-Chief of international technology publication The Next Web, and Community Editor at Tech North, where he shone a light on the stories of startups and entrepreneurs in the North of England.
Martin is also co-host and producer of the podcast series 'Geekout with Matt Navarra,' which has interviewed leading figures from companies like Twitter, Facebook, Instagram, and Snap.  Martin has interviewed top technology executives onstage at some of the world's biggest technology conferences like the Web Summit and SXSW.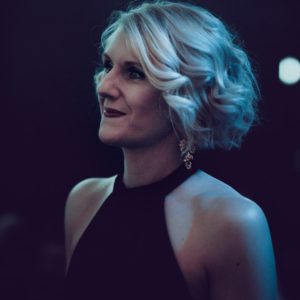 Alex Kington
Head of Global Marketing and Communications - TAG
Alex is a senior marketing leader with over with over 14 years' experience in marketing and communications roles. She has worked client side in a variety of private and not-for-profit organisations, gaining experience in both B2B and B2C marketing.
Alex started her career as a Publishing Executive for Graduate Prospects back in 2006. Following a stint teaching English to children in South Korea, she moved to Manchester and secured a role managing the company's digital portfolio. This role was her springboard into a Product Manager role, working for a data provider. The 2008 recession hit, but Alex managed to retain her role and went on a rapid learning curve, becoming the marketing lead in a £56 million turnover business.
Following this, she has worked for some of the world's biggest brands, including Tesco and PwC, before finding the world of travel. Her current role is to develop the global strategy and brand positioning for specialist business travel operator, TAG.
Outside of work, Alex is married with two children and lives in South Manchester. Despite being from Yorkshire originally, she has lived and worked in Manchester for over 15 years and sees herself as an honorary Mancunian, albeit one that has a Yorkshire accent!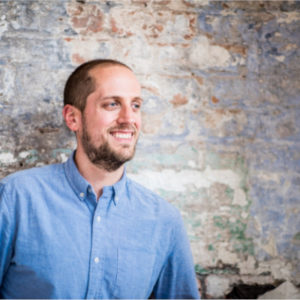 Mike Pye
Founder & Managing Director - Mike Pye + Co
Mike is an experienced marketing consultant with nearly 15 years experience across marketing strategy and implementation. A content marketing specialist, Mike will be sharing how businesses can drive highly qualified leads, raise awareness and set their businesses apart through the power of quality content.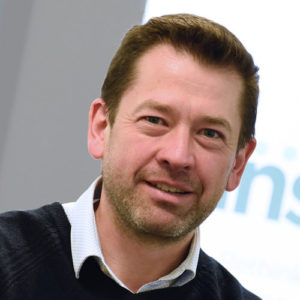 J Cromack
Managing Director - MyLife Digital
J is Managing Director and co-founder of MyLife Digital, a leading consent and preference management platform. J's background is in data analytics and marketing, helping businesses gain maximum value from their data assets and marketing technologies.  Since 2014, when MyLife Digital was established he has worked tirelessly to help brands and businesses differentiate themselves through their privacy and data protection programmes and reinforce trust by rethinking personal data. J was recently named Privacy & Trust Champion at the 2020 DataIQ Awards.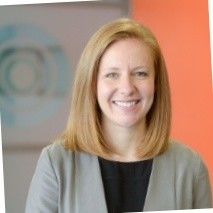 Louise Day
Assistant Director of Marketing & Communications - Manchester Central
Responsible for driving brand awareness of Manchester Central, Louise leads the marketing and communications team in effectively promoting the venue to local, national and international audiences.  Manchester Central is an iconic, award-winning venue offering world class flexibility and facilities in the heart of one of Europe's most vibrant cities. The venue's experienced team of professionals lead the industry with outstanding service standards to deliver some of the world's leading conferences, exhibitions and events.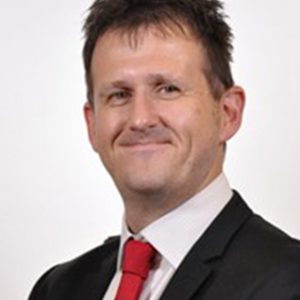 Steve Kuncewicz
Partner – Intellectual Property, Media & Social Media Law - BLM
Steve is a Partner within BLM's Commercial Advisory Team, and is Head of their Creative, Digital & Marketing Sector Group. Specialising in intellectual property, media, social media, privacy and marketing law, Steve works closely with the Agency Sector and is a Co-Founder of the Bulletproof Agency Network, as well as co-chair of creative pro-manchester and the Manchester Publicity Association's Honorary Solicitor.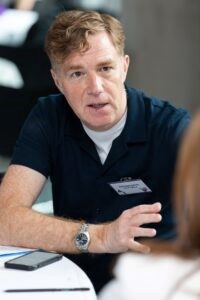 Christian James
MD - The IF Agency
Christian has spent over 20 years managing creative teams to deliver effective, integrated creative campaigns for some of the worlds most dynamic brands; Odeon, Wickes, Paddy Power, Warner Lambert, 3M, Alberto Culver, Princes Foods, Greene King, Matalan.
He learned the agency craft at JWT, McCanns, Adpartners (Sydney) and TBWA before setting up The IF agency in 2006 in Manchester; an insight-driven, independent creative agency delivering Intelligent Creativity. Christian is the current Chair of the MPA, the non-profit association for Manchester's Media, Digital and Creative community. In his spare time he Chairs the Altrincham Grammar for Boys Alumni committee, coaches kids rugby, plays tennis and is the butt of his kids jokes.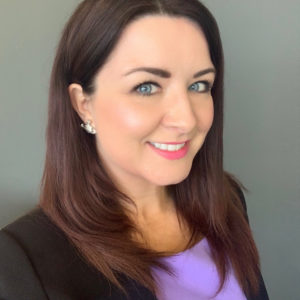 Dr Kirsty Fairclough
Reader in Screen Studies - School of Digital Arts (SODA), Manchester Metropolitan University
Dr Kirsty Fairclough is Reader in Screen Studies at the School of Digital Arts (SODA), Manchester Metropolitan University, UK and Chair of the Board of Manchester Jazz Festival.
She has published widely on popular culture and is the co-editor of Prince and Popular Music (Bloomsbury), The Music Documentary: Acid Rock to Electropop (Routledge), The Arena Concert: Music, Media and Mass Entertainment (Bloomsbury) and Music/Video: Forms, Aesthetics, Media. New York, (Bloomsbury) and author of the forthcoming Beyoncé: Celebrity Feminism and Popular Culture (Bloomsbury) and co-author of American Cinema: A Contemporary Introduction (Palgrave).
Kirsty's work has been published in Senses of Cinema, Feminist Media Studies, SERIES and Celebrity Studies journals and she has made several television and radio appearances.
Kirsty lectures internationally on popular culture, feminism and representations of women most notably at The Royal College of Music, Stockholm, The University of Copenhagen, Second City, Chicago, Columbia College Chicago, Middle Tennessee State University, Unisinos Brazil and Bucknell University, Pennsylvania.
She has significant experience in international partnership development, particularly in North America and developed the Salford Popular Culture Conference series with international partner universities, including I'll See You Again in 25 Years, Twin Peaks and Generations of Cult Television: A Two Day International Conference (University of Salford, May 2015) and Mad Men: The Conference (Middle Tennessee State University, May 2016) and Purple Reign: An interdisciplinary conference on the life and legacy of Prince, a three day international academic conference hosted by the School of Arts and Media, University of Salford, UK and the Department of Recording Industry, Middle Tennessee State University, USA.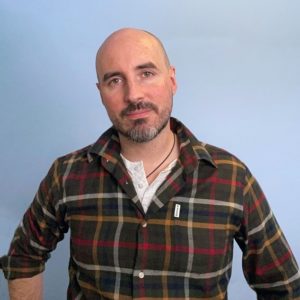 Matt Harney
Creative Producer -
After almost a decade performing and directing in the entertainment industry, Matt saw an opportunity to pivot into digital media and design. He expanded and solidified his skillset studying for a degree in Web Development & Marketing at Manchester Met whilst gaining industry experience as a freelance digital designer, videographer and animator. Matt joined Apadmi over 7 years ago as their first Creative Producer and has since become a key member of their user experience design team. He currently leads a team of specialist mobile and web designers, one of which is studying on a degree apprenticeship within UX design at MMU.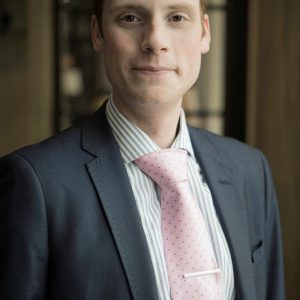 James Spiers
Strategic Key Account Manager - Creative, Tech & Financial Services - MIDAS
James is a Strategic Account Manager at MIDAS working with some of Manchester's largest and most strategic companies & brands to support their growth strategies.
More specifically, his responsibly is to understand a company's operations in Greater Manchester, where this fits in with the strategic direction and growth sectors for the city region and then look to fit this into the overall national or global strategy of the business typically dealing with a company's decision makers across the globe.
This service is provided behalf of the Greater Manchester Combined Authority, our Mayor Andy Burnham and also the Department for International Trade.
Specific areas of support include but are not limited to finding a property solution for growth, access to talent for expansion plans, links to academia and other providers for research, innovation or engagement or simply just accessing right networks to explore potential business opportunities.
James has a particular interest and focus on supporting and working with companies in the Creative, Digital & Technology and Financial Services sectors.
James also sits on the Creative & Digital Committee within pro.Manchester. This group looks to bring the business community closer to the Creative & Digital sector in Manchester. The aim of the program is to explore opportunities for business within the Creative Digital and Media sector in order to raise awareness, share best practice, look at trends within the market as well as unlock opportunities for new technologies and digital strategies that will impact business.
A graduate of the University of Liverpool, James begun his career at the Royal Bank of Scotland in London where he spent 5 ½ years as an International Trade Finance Consultant, advising businesses on their International Trade activity.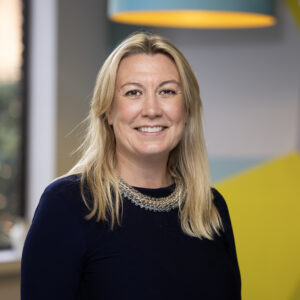 Sam Booth
Chief Executive - pro-manchester. Tel: 07970 269974
At pro-manchester, Sam has been an integral part of its growth from a small, effective membership network to a sophisticated business development organisation. A firm part of the Manchester business community, Sam is a familiar face to most, constantly and efficiently working to bring businesses together in the city region.
As chief executive, Sam is responsible for the organisation's corporate engagement as well managing all existing key partnerships and member relationships. Whilst providing support to her team, Sam manages the day-to-day running and strategic direction of the business.
Sam also sits on the board of trustees for Forever Manchester, a charity that supports community activity across Greater Manchester. As well as this, Sam also sits on the City of Trees Executive Advisory Group and the Greater Manchester Organisational Representatives Group. More recently, Sam has become the Regional Deputy Chair of TheCityUK, where she helps to engage on a regional level on behalf of individuals in the financial and professional services industries.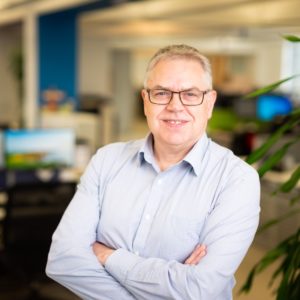 Phil Birchinall
Senior Director of Immersive Content - Discovery Education
Phil has been an educator and award winning EdTech innovation leader for almost 30 years, developing and bringing high impact content into the classroom, most recently at the forefront of immersive technologies such as augmented and virtual reality.
Prior to joining Discovery Education, Phil was managing director of Inspyro Limited. Inspyro was a specialist immersive technology company, developing Bett Award winning content and apps for education. As Education Director of Computeam limited, Phil ensured the design and delivery of technology services to schools were properly aligned to defined education outcomes. He has managed innovation initiatives for local, national and international government and corporate institutions such as the European Community, BT Global, Fujitsu, The Commonwealth Games and Capita.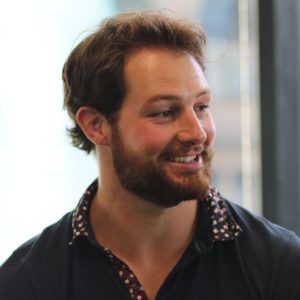 Frank Barker
Head of Marketing - AZoNetwork
Franky has helped numerous Science, Engineering and Healthcare companies to create marketing strategies that engage with niche audiences. Having started his career in Sales, he is now Head of Marketing at AZoNetwork. He specialises in data management for sales teams, equipping them with the most actionable, real-time marketing insights from the first touch point through to revenue generating opportunity.
AZoNetwork is the leading content marketing platform for Science, Engineering and Healthcare