Date:
Friday 24th September 2021
Time:
12:00 PM - 03:30 PM
Location:
INNSiDE Manchester, 1 First St, Manchester, M15 4RP
Cost:
£40+VAT (members), £55+VAT (non-members)
Categories: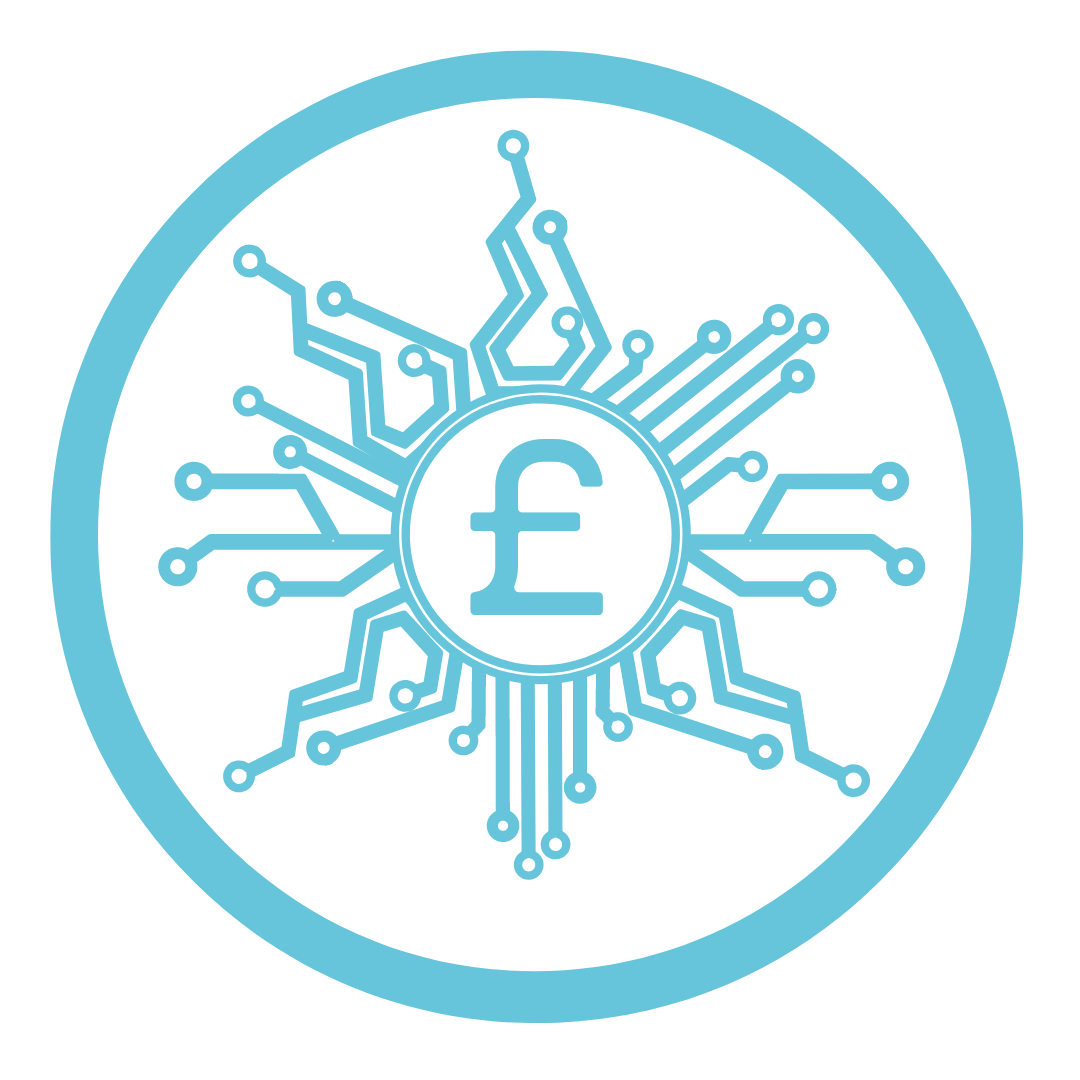 Now employing over 61,000 people in the UK, the last few years have seen fintech grow from its disruptive roots into a £11bn industry. From the convergence of two of Manchester's largest industries – financial services and digital technology – the city boasts a growing cluster of fintech businesses.  These range from long-standing companies supporting financial services to much smaller startups that are developing innovative solutions.
We have honed this years' agenda around some of the biggest topics and hottest talking points in the UK's fintech agenda – and specifically what these mean for the Manchester Fintech community.  Join pro-manchester and our expert panels for lunch as we discuss what Manchester has to offer Fintech businesses.
Our lunches always book up fast so secure your place today.  With fabulous hospitality along with stimulating debate, this is one lunch you cant afford to miss.
12.00 – 12.30 – Registration & Networking
12.30 – 12.35 – Welcome
12.35 – 13.05 – Panel 1: International
Better access to cloud technology, increased digital adoption and global initiatives such as ISO 20022 are paving the way for a truly integrated, cross-border fintech future, but can politics keep up? In a post Brexit society, we explore what the future looks like for UK fintechs, and why its crucial for financial services providers to choose the right partners with the appropriate global expertise.
13.05 – 13.45 – Main Course
13.45 – 14.15 – Panel 2: Co-opetition
As the industry moves beyond "embedded finance" and into "embedded fintech", the benefits of leveraging agile specialists for banks are clear to see, but what can fintechs stand to gain from these partnerships? True collaboration will lead to both sides learning from the challenges of the other, not just resulting in more innovative tech, but deeper integration and, as result, enhanced financial services for consumers.
14.15 – 14.55 – Dessert & Coffee 
14.55 – 15.25 – Panel 3: Academia and Fintech – Driving innovation
The UK's current fintech ecosystem is thriving, and initiatives like the Kalifa review look to secure the future of the industry's talent pipeline, but what more needs to be done? Better education and choice at an earlier stage will lead to a more diverse, accessible and productive industry, and dedicated fintech qualifications will help nurture the next wave of innovators. Hear from a range of industry voices on what they think needs to be done to support tomorrow's fintech leaders.
15.25 – 15.30 - Close
About the Speakers: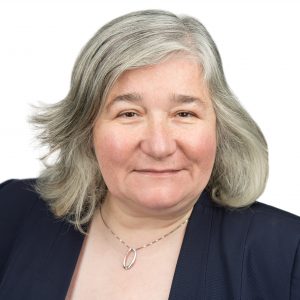 Susan Hall
Partner - Intellectual Property - Clarke Willmott
Susan is a Partner in the Intellectual Property team specialising in Intellectual Property and Information and Communications Technology.
Susan's expertise includes working with a wide range of clients ranging from Government Departments and universities to multi-nationals, owner-managed businesses and startups. Her work includes major IT outsourcing projects, Cloud computing agreements, work on data protection, IT security, freedom of information and the full range of intellectual property work, both on the non-contentious and contentious side, including patent licensing and disputes, breach of confidence, trade and service mark issues and designs. She is regularly asked to provide expert commentary by publications including the BBC website, Computer Weekly and national newspapers.
Susan's fintech clients include businesses which provide rules-based expert systems, open API payment solutions, encryption services and regulatory and compliance services. Some of her most interesting matters have been at the intersection between data protection and open banking
Susan joined Clarke Willmott in 2013 after thirteen years as a partner at Cobbetts LLP/DWF LLP.  Susan is ranked as a Leading Individual in Legal 500 for Technology Media and Telecoms.  The Clarke Willmott North West team is ranked in Band 1 for IP and Band 2 for IT and Telecoms.  Susan is the firm's Nominated Individual for the British Franchise Association (BFA).  Susan is a member of Licensing Executives Society and on the North-West Committee.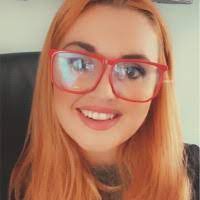 Rebekah O'Connor
Head of Fintech & Innovation - Department for International Trade (DIT)
Before joining DIT's Financial and Professional Business Services sector team, Rebekah delivered a range of cross-government transformation campaigns, following which she managed some of DIT's most prominent creative industries partnerships across global trade shows.
 Most recently, Rebekah spent 18 months as the Deputy Head of the DIT North-East NPH team, a role she is particularly proud of given her South Tyneside roots . Rebekah's current focus is coordinating DIT's response to the Kalifa Fintech review, as well as overseeing an innovative international trade and investment programme that aims to promote and champion the UK's regional fintech strengths on a global platform.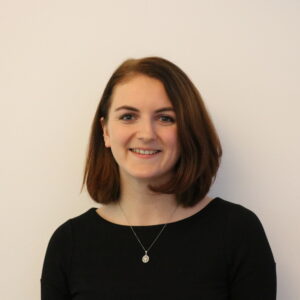 Rachel Eyre
Business Development Manager - Financial, Professional and Business Services - MIDAS
A graduate from the University of Manchester, Rachel joined MIDAS – Manchester's inward investment agency in 2014. She is currently Business Development Manager for the Financial, Professional and Business Services sector and specialises in FinTech, recently working on projects with Fibonatix, Intrapay/Tappit and Wonderbill.
Through her work, Rachel has a strong awareness and understanding of what FinTech companies are looking for when setting up or expanding into Manchester.
Rachel sits on the pro-manchester FinTech committee.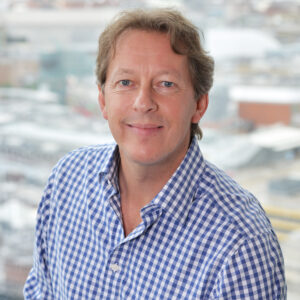 Tom Livock
SVP Account Management - AccessPay
Tom Livock has been involved with ambitious scale-up tech companies since 2005.
He is currently Head of Enterprise Sales at AccessPay, one of the fastest-growing fintech's outside London.
With a wealth of expertise around B2B payments and cash management, Tom works with AccessPay's largest international clients on financial transformation projects.
He helps multi-banked corporates such as ITV and NSG (better known in the UK as Pilkington Glass) improve their global payments and cash management processes across multiple sites.
An expert in cloud technology, industry initiatives such as ISO2002 and cross-border payments, Tom  helped AccessPay win SWIFT's Global Payments Innovation (gpi) industry challenge in 2017.
The team beat 40 other fintechs to become one of only two winners globally with their idea to transform cross-border payments.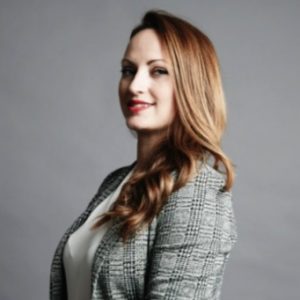 Kimberley Waldron
Managing Director - SkyParlour
An award-winning marketer and entrepreneur, with 15 years' experience in the technology, retail, mobile and banking sectors. In 2009, Kimberley co-founded international communications agency SkyParlour. Ten years on, from its base in central Manchester, the business has amassed Fintech clients around the world from Palo Alto, to Munich, to Jakarta and back again to Cheadle.
Kimberley is co-chair of the pro manchester Fintech committee and industry advisor to the University of Salford Fintech MSc programme. She is also an active member of the Founders for Schools initiative and presents the Future of Banking podcast.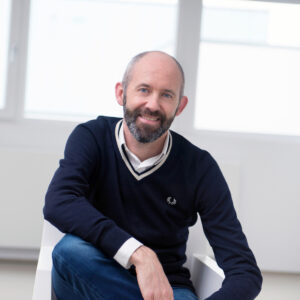 Mark Hartley
Founder & CEO - BankiFi
Before founding BankiFi, Mark Hartley has held a wide range of general management, sales, innovation and strategy roles in the technology industry for the financial services segment since the early nineties in the APAC region and Europe, most recently at Clear2Pay and FIS. His vision around open payments lead to the creation of the Open Payment Hub, the 'stable' product that lead to the acquisition of the company in 2014 by FIS. A renowned innovator and thought leader on the subject of Payments & Open Banking, he served as strategic Advisor to the Board of Nationwide Building Society.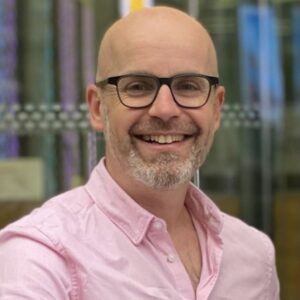 Jonathan Thompson
Co-Founder, Executive Director & CEO - Bank North
Newly authorised by the PRA, Bank North is transforming the market for financing larger UK businesses and scale ups, with a particular emphasis on the UK regions.  This is a segment which remains relatively undisrupted by the previous crop of pure fintech providers, and sees the firm partnering with a number of UK and international fintech and regtech firms.  Jonathan is a professionally qualified banker with 26 years' experience gained in established and challenger UK banks, having additionally worked in corporate finance and capital advisory as a Director for Deloitte.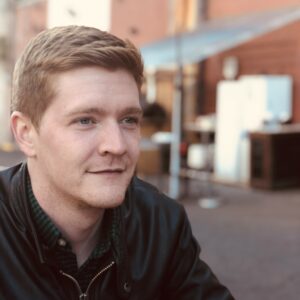 Steven Griffin
Head of product -
Steven is the Head of Product at OpenMoney, joining the company 12 months ago. Prior to joining OpenMoney, Steven worked as an independent product and strategy consultant advising start-ups and scale-ups on their processes and propositions.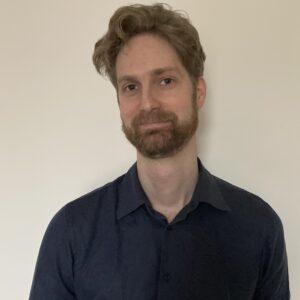 Niels Pedersen
Senior Lecturer - Manchester Metropolitan University
Niels Pedersen is Senior Lecturer on the MSc Financial Technology programme at Manchester Metropolitan University, England's first post-graduate FinTech course.
As a Chartered Accountant (ICAEW), Niels worked at PwC and the Financial Services Authority before coming to academia. He is the author of Financial Technology: Case Studies in Fintech Innovation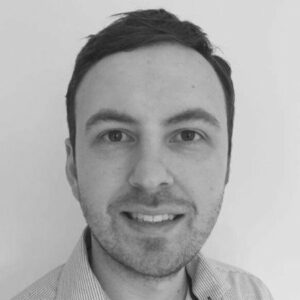 Ian Wright
CTO - Yobah
Ian joined Yobah in 2015 to build the Managed Office365 offerings. Bringing with him many years of experience as a consultant delivering unified communication solutions focused on the Microsoft stack. A stickler for detail, he has put his enterprise knowledge into building the right solutions for the fin-tech sector.
Kate Thomas
Employer Engagement Manager - EY Foundation
Prior to joining the Employer Engagement team at EY Foundation, Kate gained 20 years' experience of working in the charity sector including British Red Cross, MacIntyre Charity, Greater Manchester Youth Network and The Talent Foundry. She is a graduate of University of Manchester, and more recently gained a post grad in Youth & Community Work from Manchester Metropolitan University.
Having worked within youth work, fundraising, project management and partnership development, Kate is passionate about working with young people, and loves developing ideas together. With employers, she works to create opportunities, and seeks to level the playing field for all to be able to have equal access.
Professor Markos Zacharidis
Professor and Chair in Financial Technology (FinTech) & Information Systems - Alliance Manchester Business School
Professor Markos Zachariadis is a member of the World Economic Forum's Global Future Council on Financial & Monetary Systems and a FinTech Research Fellow at the Cambridge Centre for Digital Innovation (CDI), University of Cambridge. Professor Zachariadis' research sits at the cross section of economics of digital innovation, financial technology studies, and network economics. He has studied extensively the economic impact of ICT adoption on bank performance, the diffusion of payment networks, and the role of data & standards in payment infrastructures (SWIFT), financial markets (LEI), and digital banking (Open Banking), among other things.
His research has been published in top academic journals such as MIS Quarterly and Research Policy and has been awarded the NET Institute Award (NYU
Stern Business School) for his study on the economics of payment networks, and the SWIFT Institute, SMS, and GRI Awards for his research on Open APIs and Digital Transformation in Banking.
As a recognised expert, Markos often shares his work and perspectives with a vast array of media outlets.