Future pro Masterclass: Presenting Made Brilliant
Date:
Friday 19th July 2019
Time:
08:45 AM - 12:00 PM
Location:
University of Law, 2 New York Street, Manchester, M1 4HJ
Cost:
£90+VAT (member), £125+VAT (non-member)
Categories:
Presenting Made Brilliant
Presentations at work are a reality for almost all of us but we're rarely taught how to maximise our impact with specific techniques. With their experience of training actors to perform on stage, RADA Business can help you to become a more powerful and confident presenter, whoever your audience.
This masterclass will begin to teach you the techniques to take the focus away from what you present and instead focuses on how you present.
We will teach you how to build a confident and credible presence in highly pressured environments, how to open and close presentations convincingly, and how to leave your audience with a message that resonates.
Be able to make a strong and commanding entrance
Be more aware of how to use your breath to calm nerves
Start to understand how to use your voice to interest, influence and inspire
Connect with your audience
About the Speakers: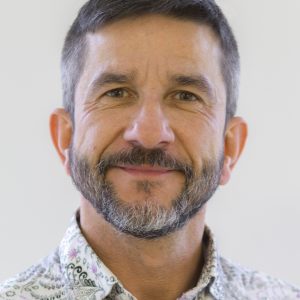 Chris Penney
- RADA Business
Chris trained at Rose Bruford College and worked as a leading actor for several years in theatre, TV, film and radio.
He then moved into the field of arts and charitable grant-making, working for the Community Fund and the Arts Council. He also worked as a learning and development consultant, scoping the design, delivery and evaluation of management and leadership development programmes in the not-for-profit sector.
Chris has a first class BA Hons in Theatre Arts and an MA in Voice Studies from the Royal Central School of Speech and Drama.
Chris has 15 years of experience in delivering training for groups and coaching individuals. He specialises in presentation skills, communication skills, personal presence, leadership and management and personal vocal impact.
Chris's clients have included the Diana Memorial Fund, the Institute of Civil Engineers, Lloyds TSB, Clerical Medical, GlaxoSmithKlein, Deloitte and PA Consulting.