Lessons learnt from eager entrepreneurs at Colony Fabrica
Date:
Wednesday 27th September 2023
Time:
09:00 AM - 11:00 AM
Location:
Colony, Fabrica , 269 Great Ancoats St, , , M4 7DB
Categories:
Corporate Finance, VC and PE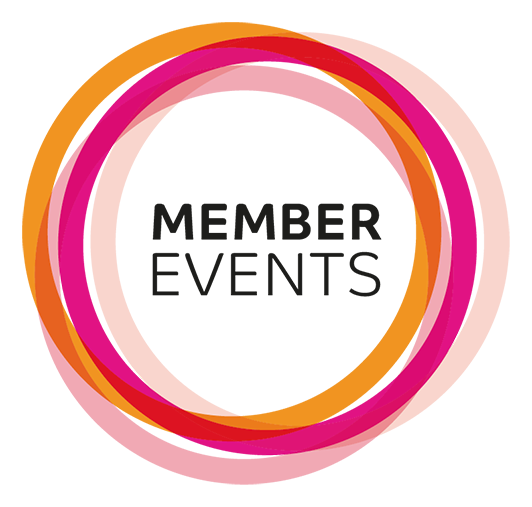 Are you ready to be inspired by the stories of successful entrepreneurs and discover the invaluable lessons they've learned on their journey? Join us at Colony Fabrica for a captivating event that brings together seasoned entrepreneurs, industry experts, and aspiring business enthusiasts. Not only this but you are welcome to stay on and use Fabrica's co-working space for the rest of the day.
In this immersive event, we will delve into the minds of eager entrepreneurs who have overcome challenges, embraced failures, and triumphed in the competitive business world. You will gain exclusive access to the wisdom and experiences of those who have turned their innovative ideas into flourishing ventures with the opportunity to ask any questions.
Key Takeaways:
• The Power of Passion: Learn how a strong sense of passion drives entrepreneurs to persevere through tough times, ignite creativity, and stay committed to their vision.
• Embracing Failure: Discover how successful entrepreneurs view failure as an integral part of the learning process and use it as a stepping stone to greater achievements.
• Adaptability in a Dynamic Market: Understand the significance of staying agile and adaptable in the ever-changing business landscape to stay ahead of the competition.
• Customer-Centric Approach: Uncover the secrets of delivering exceptional customer experiences and how customer feedback drives continuous improvement.
• Building Winning Teams: Gain insights into the art of building cohesive and high-performing teams that share a common vision and complement each other's strengths.
• Leveraging Networks: Understand the significance of networking, collaboration, and strategic partnerships in propelling your business forward.
• Giving Back: Explore how successful entrepreneurs give back to society and make a positive impact on their communities.
Secure your spot now and be part of this empowering event that will shape your entrepreneurial journey.
Colony Fabrica are offering all those who attend complimentary use of the space following the event from 11am-5pm. 
About the Speakers: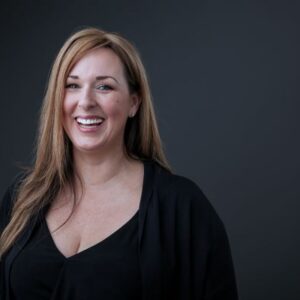 Elizabeth Clark
CEO & Founder - Dream Agility
Elizabeth Clark, Founder and CEO of Dream Agility started life as an Electro Hydraulic Armoured Umbilical Designer before moving into the Technology Transfer sector and being part of the team that Floated Tororak plc for £50m. A tangential move into Flirting/Speaking and two book deals later, including 'Flirting for Dummies' by Wiley, Elizabeth moved back into technology and set up Dream Agility. Originally building ecommerce feeds, due to the sheer size and complexity of the data sets Elizabeth found herself being one of the first to venture into building an AI and ML platform for Google Ads- whilst dealing with a surprise pregnancy with a 17 year age gap.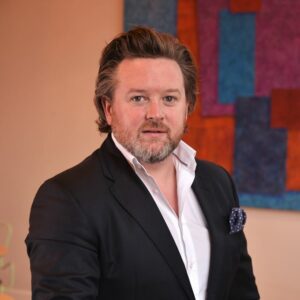 Martin Keelagher
CEO - Agile Automations
After a successful career in Institutional Finance and Wealth Management, serial entrepreneur Martin returned to Greater Manchester to help several SMEs on their growth journeys.
As CEO of Agile Automations, a dedicated Intelligent Automations provider, he leads a passionate team of consultants and developers based in the heart of Manchester. Together they are working towards a future where Intelligent Automations, such as Robotic Process Automation and OpenAI, can revolutionise the modern workplace, unlocking the true potential of the workforce.
With years of experience in business development, finance and strategy planning, Martin has helped the business break into new areas, including the legal and public sectors in the last 12 months, building on its core proposition of supercharging financial institutions.
He also has a keen interest in technology, AI, and the future of business in a digital world. Especially its impact on organisational culture and the changing demands of the future workforce.
Outside of his commercial roles Martin is a trustee at The Joshua Tree and a dedicated non-executive director for several organisations.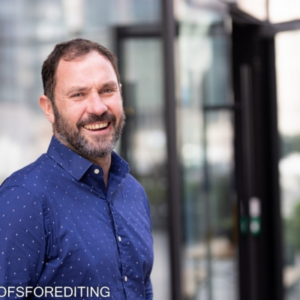 Alex Clapp
Founder - Claritee Group
Alex Clapp has owned multiple businesses in the North West including his flagship firm, County Cost Consultant for 23 years. Regarding the costs law sector, County Cost has retained its longevity due to his forward thinking and versatility.
Earlier this year, Alex co-founded Claritee, a corporate wellness company comprising no alcohol corporate events, bespoke corporate training and the recent establishment of a CIO department.
Claritee was born from Alex's struggle with addiction as a result of a deteriorating eye condition that developed in 2015. With no confirmed diagnosis, Alex resorted to alcohol to cope with his mental health, covering up to family, friends and peers about his affliction. Thankfully, after seeking help, Alex attended multiple rehabilitation centres and has been sober for 9 months.
Through his own plight, Alex endeavoured to help others in a similar situation; individuals in the corporate sphere who may be struggling to admit vulnerabilities. Claritee's mission is to provide services which encourage individuals to prioritise their wellbeing and instil practices to maintain positive mindsets.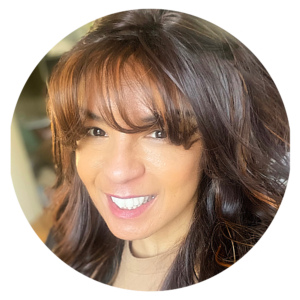 Natalie Jameson
E.D.I. Tech Founder | E.D.I. People, Skills & Culture Consultant | AI Ethicist | U.N. SDG Author | Unpaid Mom Taxi - YZen ai
After a successful corporate finance and technology career, co-founding, scaling and selling the UK's first supermarket based dental network to BUPA, Natalie works with government, industry and academia to deepen and diversify the UK's digital talent pool. Her Data, AI & Tech Programs Platforms & Publications have impacted the skills, confidence, life and work chances of 1000s of women and people from underrepresented groups. Her latest innovation, YZen AI, an inclusive writing assistant and culture building tool, detects and corrects hidden bias in every day comms and helps people and organisations to write without fear of being insensitive or excluding anyone.
Natalie's algorithm for closing the digital skills and diversity gap ( self-efficacy + opportunity + ability – discrimination = equity)