Made in Manchester: A Young Professionals Panel
Date:
Wednesday 11th September 2019
Time:
08:00 AM - 09:30 AM
Location:
Brewin Dolphin, 1 The Avenue, , M3 3AP
Join future pro-manchester on 11th September, as we'll be putting together a stellar panel of previous winners and judges from Made in Manchester Awards onto a panel discussion.
Within this session, previous winners will be sharing their personal journeys, challenges and achievements as a young professional in Manchester. They'll also be discussing how they've taken charge of their careers early-on and provide handy tips on how others can also jumpstart their careers.
In addition to this, we will also be inviting some of the Made in Manchester expert judges to share their tips on what makes a good entry and what qualities they look for in entrants when deciding who they will crown the next future leaders of Manchester.
future pro-manchester is  dedicated to promoting and developing young talent within Greater Manchester's business and professional sector.
About the Speakers: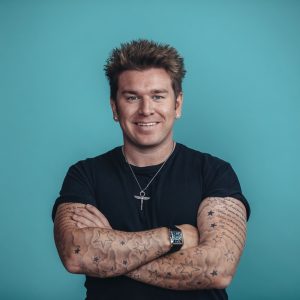 Hon Louis-James Davis
- VST Enterprises
Hon Louis-James Davis is the CEO and founder of VST Enterprises Ltd (VSTE) the cyber security tech company behind the revolutionary coding technology VCode® and VPlatform® which is hailed as the cyber tech equivalent of human DNA science.
Hon Louis James Davis is also the science and technology ambassador to the Zimbabwean Government. He was appointed to the role by the President of Zimbabwe Emmerson Mnangagwa at the World Economic Forum in Davos, Switzerland.
Headquartered in Manchester, the company has international offices in New York, Reno, Hong Kong, Armenia, New Delhi and South Africa and is operational in 16 countries.
VSTE is at the forefront of developing groundbreaking technology for secure online transactions across banking finance, retail, logistics, security, law enforcement and defence. The technology also allows genuine users to authenticate themselves across a variety of transactions and interactions. Wider aspects to the technology can also be used in combatting counterfeiting, piracy and the exploitation of conflict mineral.VCode® was awarded the EU Seal of Excellence for its anti-counterfeiting and end-to-end supply chain and traceability capabilities and has been commended by former UK Prime Minister Theresa May.
As well as being a Creative, Digital & Health Care Technology Ambassador for the Manchester Metropolitan University & Ambassador for KidScan Children's Cancer Trust, Louis also hosted a series of events, formerly known as In The City. Each event had a different focus such as AI (artificial intelligence) and technology in gaming, fashion, and sports. It was a space for like minded members in the tech community who could network with others who had similar interests.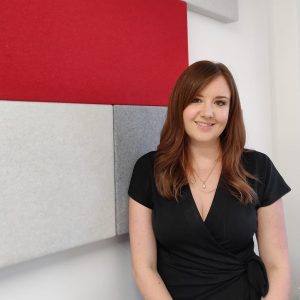 Sarah Glynn
Marketing Manager - Kuits Solicitors
Sarah Glynn is Marketing Manager for Kuits, an award-winning, UK200 commercial law firm specialising in advising SMEs and based in Manchester city centre.
Sarah has over nine years' experience in B2B and B2C marketing, having worked for a range of regional and international businesses across the professional services, publishing and charity sectors.
Sarah won Marketing Professional of the Year at the Made in Manchester Awards 2018 and is a proud member of pro-manchester's Future-pro Committee. Sarah also sits on the editorial committee for the Manchester Law Society's magazine, The Messenger, and has been quoted in national marketing and business press.
Daniel Nolan
- Digital Marketing Consultant
Daniel is the co-chair of pro-manchester's creative and digital sector group, the president of the Manchester Publicity Association and has previously been recognised as the Digital, Media or Creative Professional of the Year at the Made In Manchester Awards.
He is a passionate ambassador for Manchester and the North West's creative, digital and media industries and has hosted and spoken at conferences and events for the likes of pro-manchester, the Chartered Institute of Public Relations, Salford Media Festival, the MPA, Manchester Metropolitan University and many more.
Working with Manchester Metropolitan University, Oldham College and the UTC @ MediaCity, Daniel is also a leading figure locally in setting the agenda for training and retaining the best creative, digital and media talent in the city.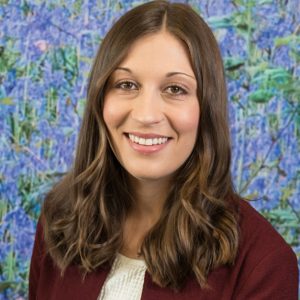 Hannah Johnson
Director -
Hannah is a Director at Carter Corson Business Psychologists and current Chair of Future pro-manchester. Passionate about professional development, Hannah works as a coach and mentor to senior leaders as well as supporting young professionals and graduates in their early careers, through her voluntary work.
Hannah's day to day role at Carter Corson sees her working with organisations across the private and public sector, supporting their leaders' and managers' development. Hannah brings her unique insight from the world of psychology and knowledge of human behaviour to create positive change and high impact outcomes for the organisations she works with.
Hannah has trained and developed hundreds of individuals across a range of industries – Professional Services, Central Government, STEM, Healthcare, Higher Education – covering topics from management, leadership and communication to coaching, mentoring, innovation, resilience and personal confidence