Masterclass: Driving High Performance Teams via a Learning Culture
Date:
Friday 13th September 2019
Time:
08:45 AM - 12:00 PM
Location:
Brewin Dolphin, 1 The Avenue, , M3 3AP
Cost:
££90 (members) £125 (non-members)
Categories:
Is your organisation at the peak of its performance?
How motivated is your team to contribute to the success of the organisation?
Are you doing enough to secure your future?
This introductory masterclass will focus on the concept of building a culture of 'Continuous Learning' within your team/organisation. We will investigate the key aspects of a Learning Culture and how it contributes to the success or downfall of an organisation.
Building on this we will explore how you can assess your own organisational culture. It is all about taking the time to think, asking the 'right questions' and being sure you are using the right tools to find your information. This will help you understand the problems that may be affecting productivity and losing your business' revenue (e.g. resistance to change, internal conflicts, lack of engagement and poor organisational design).
Once you understand the principles of diagnosing an organisational culture, we will then focus our time on explaining the tools available to you for creating real transformational change within your culture. Delivering to you an understanding of how to expand effectively your team/organisation's knowledge capital by building a culture in which people are empowered to share ideas, leave behind a fear of failure and become better able to generate and secure the future of your business.
In this session you will learn;
The added value of a Continuous Learning Organisation
How to diagnose the learning strengths and barriers of your team/organisation
How to identify current issues that exist within your team/organisation
The foundations of creating a culture that nurtures learning and innovation to increase performance
About the Speakers: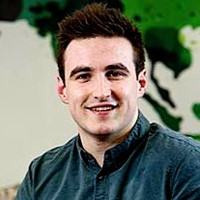 Sam Warren
Assistant Business Psychologist - Impact Consulting Psychologists Ltd
Sam Warren designs and delivers consultancy projects working to help businesses with their organisational and leadership development, psychometric assessment for selection and development purposes and conflict management. He is a member of the British Psychological Society.
Sam has worked for BAE Systems as a Business Improvement Analyst, helping to diagnose organisational issues, design solutions and implement operational improvements as part of a programme designed to deliver transformational step-changes and a multi-million pound cost benefit to the business. He has worked with Rolls-Royce, the NHS and the MOD on a range of projects.
Sam has a British Psychological Society accredited MSc in Organisational Psychology from Leeds University Business School. He gained a strong grounding in the areas of organisational development and change, socio-technical systems thinking, personnel selection and training, managing performance and developing careers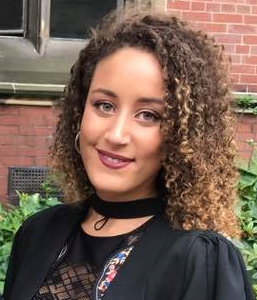 Anya Moore
Assistant Business Psychologist - Impact Consulting Psychologists Ltd
Anya designs bespoke training programmes and workshops, manages assessment and development centres and conducts statistical analysis of psychological research and data presentation for clients.
Anya has an MSc in Occupational and Organisational Psychology from Northumbria University where she gained a solid grounding in theory and practical skills in employee selection and assessment, learning and development, organisational psychology and workplace wellbeing. Her research investigated the effect of job characteristics (social support and job control), psychological capital, and job crafting behaviours on employee engagement in a UK Police force.
Anya is a Qualified Test User in Occupational Ability and Personality (BPS accredited) (Level A and B) and has experience in administering, scoring, writing reports and feeding back results of psychometric and ability tests. Anya achieved a 1st class BSc in Psychology from Newcastle University. She is a member of the British Psychological Society, Division of Occupational Psychology. She is also engaged in digital marketing and business development