Placemaking in Greater Manchester
Date:
Thursday 6th June 2019
Time:
08:00 AM - 09:30 AM
Location:
B Works, 48 - 50 Market Street, Manchester, M1 1PW
Categories:
Regeneration and Property
Transport and Infrastructure
Placemaking is a multi-faceted approach to the planning, design and management of public spaces. It aims to creating public spaces that promote people's health, happiness, and well being.
Our speakers will explore the varying levels of success in placemaking schemes around the region, and offer their insights into future developments.
About the Speakers: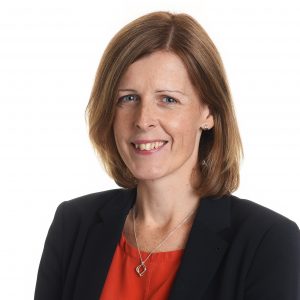 Suzanne Benson
Head of Manchester Office - Trowers & Hamlins
Suzanne is the head of Trowers & Hamlins' Manchester office and leads the north west Real Estate practice. She specialises in the development of home ownership products working with Homes England in relation to its grant funded sale products, including the shared ownership lease and most recently the £19 billion Help to Buy programme.
Suzanne also sits on the MHCLG joint advisory committee set up to promote the development of the Build to Rent sector. On a wider basis, Suzanne advises clients on large scale property projects, including public private partnerships and regeneration schemes, Suzanne is also the partner in charge of our Residential Sales team in Manchester. Suzanne is named as a Leading Individual in both Chambers and Partners and the Legal 500. She is also an editorial panel member for ThinkHouse a web based resource to promote knowledge sharing in the housing industry as well as being a business representative on MCC's Our Manchester Forum.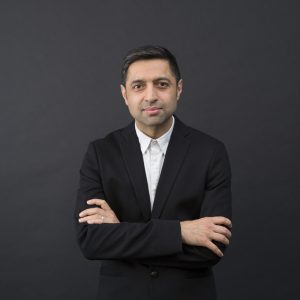 Harbinder Singh Birdi
Head of Infrastructure - Hawkins Brown
Harbinder is a Partner and Head of infrastructure at Hawkins\Brown Architects. He is the principle Architect leading the designs for three of the central section Crossrail stations as well as the design for the central section of the Thames Tideway Tunnel.
Harbinder is a Trustee of the London School of Architecture where he leads a research unit that explores how future infrastructure will shape the city. He lectures in modern methods of procurement and construction both in the UK and internationally.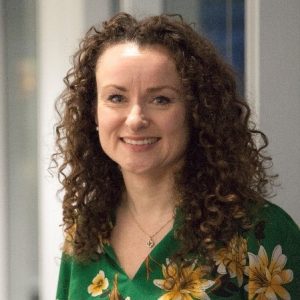 Jane Healey Brown
Associate Director, Planning - Arup
Jane leads the Planning Policy and Economics business in Arup's North West and Yorkshire offices and oversees town planning, environment and transport planning in Manchester. She is a Greater Manchester Commissioner for Planning and Housing. She regularly delivers lectures at the Universities of Liverpool and Manchester. Jane is a Fellow of the Royal Town Planning Institute and one of the 2018 Northern Power Women. She is assisting the North West Business Leadership Team in responding to the UK2070 Commission.
Jane has worked on a range of projects, including Greater Manchester Spatial Framework (GMSF), major regeneration-led masterplans, new nuclear power stations at Hinkley Point C and Sellafield and rail related projects. Jane has acted as an expert witness at many planning inquiries. Jane has considerable experience in assisting local authorities in preparing Local Plans, including evidence documents. She has particular expertise in planning policy, housing, green belts and infrastructure planning. Jane is also passionate about city governance, devolution, inclusive growth and social value.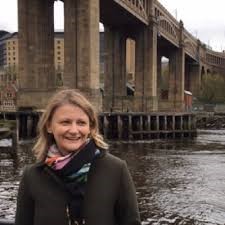 Catherine Dewar
Director - Historic England
Historic England are the foundation to great place-making, for the communities that live and work there, for truly establishing distinctiveness and therefore value for tourism and place. Achieved with good design that respects and protects our heirlooms – our unique and individual heritage and HE is the experts in how to blend the past into our future.
Through many channels, research, knowledge, experience, passion they help. support and assist the local planning authorities. Developers, public sector, architects, designers and communities – so progress via consultation can be effective and our historical heritage can continue to play a major role in placemaking.
They also work hard to provide awareness of the importance of historic places by identifying buildings and places that are 'special' and will have long term influences in developing neighbourhoods that can adapt to progressive change. In some cases, they can provide financial support through grants to support exemplary projects and tackle heritage at risk.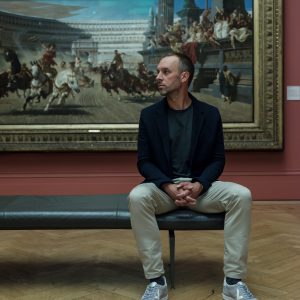 Thom Hetherington
CEO - Holden Media
Thom, 47, was one of founders of the PPA award-winning Restaurant magazine and the 50 Best Restaurants in the World awards, and is a commentator, consultant and writer on food and drink and art and culture in the North of England. As CEO of Holden Media he founded a portfolio of world class Northern events and platforms including the Northern Restaurant and Bar exhibition, The NRB Top 50 awards, The NRB Debate, NRB Future, NRB Assist, NRB Play, Manchester Art Fair, The Manchester Contemporary, Easel and Salon Hang. Thom also founded The Manchester Contemporary Art Fund.
Thom is currently a Director of Manchester Art Gallery Trust, and previous notable board roles have included the British Food Trust, Urbis, Castlefield Gallery and Hospitality Action. As a consultant Thom also advises national hospitality operators on their Northern expansion plans, as well as public institutions, major property developers and city councils on cultural engagement, meanwhile uses and food and drink strategy. He is also an early stage investor in start-ups including Hetheringtons Framers, Pizza Luxe and Padoq.
In addition, Thom judges awards including the National Restaurant Awards, the Manchester Food and Drink Festival, the Top 50 Gastropubs and the New Light Art Prize, and has reviewed for respected guides including Mr and Mrs Smith and Harden's. He is also a regular speaker, panelist and chair at industry conferences, and has written about Northern culture and gastronomy for titles ranging from Caterer and Restaurant magazine to Olive, the Guardian and Le Monde, as well as appearing on BBC 1 Breakfast news and BBC Radio 4.
During the Covid crisis Thom has sat on Visit Manchester's Tier Group and Manchester's Business Sounding Board, become a founder member of United City and Hospitality Union, and has contributed to a variety of APPGs. He has also scooped several personal awards, including a Crain's '40 Under 40' gong and Peer Index's 'Most Influential Mancunians on Twitter', as well as being listed as one of PHA Media's 'Most Influential CEOs on Twitter'. In addition Thom was crowned the Manchester Evening News' 'Cultural Icon' in 2016, received the 'Outstanding Achievement' award at the 2019 Manchester Food and Drink Festival awards, and is shortlisted for "Man of the Year" at the 2020 Downtown in Business Manchester awards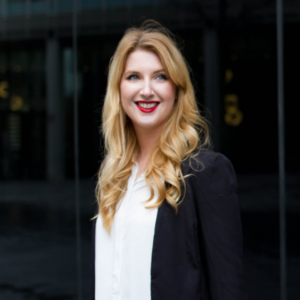 Heather Gray
Business Development Manager - Bruntwood
Heather is Business Development Manager for leading Northern property company, Bruntwood, where she builds key partnerships and works on expanding their professional network in Manchester, Leeds, Liverpool and Birmingham.
Heather is also co-chair of pro-manchester's Regeneration and Property Sector Committee.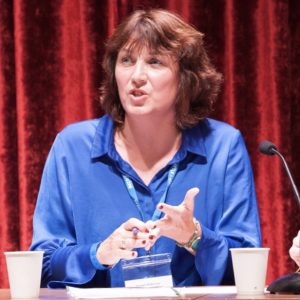 Shelagh McNerney
- Consultant
Shelagh is an independent consultant working with a small group of clients with drive, energy and vision about all aspects of the built environment. She believes strongly that how building comes about "is the ultimate form of human self-expression". She brings people together across multi-disciplinary teams to deliver complex investment plans, city growth narratives & real investment. With a track record translating strategy into delivery on the ground and navigating public and private sectors, she helps build effective institutional partnerships.
She has extensive leadership experience & a proven track record across planning, regeneration, architecture, construction & development. This has straddled multiple disciplines & senior roles in the public sector (Chester, Bolton, Manchester & Salford councils) also with 10 years in the private sector working with diverse & innovative clients including local authorities, universities, construction companies, developers, landowners, architects, and think tanks.
She is actively involved in contemporary debate about the built environment & city growth in the United Kingdom. She is a creative & fervent advocate for quality in architecture, beauty in the built environment & positive improvements for communities whether material, social and economic. Shelagh balances this with the commercial realities of investment across all economic sectors from commercial deals to cafes!
Interested In The Event?
If you're interested in attending, you can book online here.