Date:
Wednesday 3rd April 2019
Time:
12:00 AM - 03:00 PM
Location:
Crowne Plaza - Oxford Road, 55 Booth Street West, Manchester, M15 6PQ
Cost:
£40 / 55 + VAT (member / non-member)
Categories:
Regeneration and Property
Our very first PropTech Lunch will be held at the new Crowne Plaza - Oxford Road on Wednesday 3rd April. It will include two expert panels hosted by Heather Gray - Business Development Manager, Bruntwood and co-chair of our Regeneration & Property committee.
We will consider the impact of Manchester's ever growing tech sector on the property market, the innovative technologies being used by residential and commercial developments and the roll out of 5G.
Guests will enjoy plenty of networking opportunities during our drinks reception and have lots to discuss over the two-course lunch.
Speakers include: Heather Gray - Bruntwood; Danny Simpson - MID Communications; Melanie Dawson - GRAHAM Construction; Christian Armstrong - Get Living; Aisling McNulty - Bruntwood; Laura Crandley - Leonard Cheshire; Adam Posner - KPMG; Ian Mayhew - Barings/Landmark; James Smith - CTS.
Ticket prices (+ VAT)
Members
£380 table of 10
£40 per person
Non-Members
£530 table of 10
£55 per person
About the Speakers: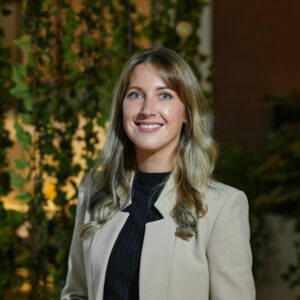 Heather Gray
Global Sales Director - Clockwise
Heather is Director of Sales for Clockwise, a rapidly growing Flexi Office space provider with sites across the UK and Europe. She has advised at 10 Downing Street on how to better support female entrepreneurs and in 2016 was named a Rising Star in the Manchester Young Talent Awards for her work building partnerships to better support fast growth businesses in the Manchester Business community. In 2018, she was named on the Northern Power Women Future List, and in 2019 was awarded "Female Networker of the Year" at the City of Manchester Business Awards and "Employee of the Year" in 2021.
Heather is co-chair of pro-manchester's Property and Regeneration committee.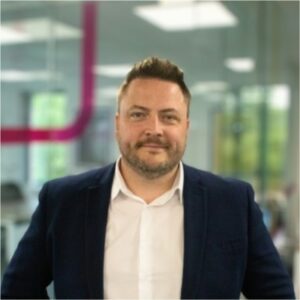 Danny Simpson
pro-manchester Chair. CEO - MID Communications
Danny Simpson is the CEO of MID Communications & Founder of the MID Group, the largest multi award winning O2 Franchise in the Northwest, providing both B2B and B2C services across 16 retail stores throughout the Northwest and a business centre based in Rochdale.
Danny started his career back when GPRS was the only form of mobile internet and he also experienced the launch and impact of both 3G and 4G. He has also witnessed the release of the first ever iPhone in the telco marketplace along with many other tech gadgets like wearables, smart tech, innovative apps and especially tablets. Danny has seen how each of these have cannibalised the market in laptops to how the digital landscape has changed and works in our world as it is today.
He has the queens award for voluntary service, is a trustee for Hits Radio Cash for Kids Manchester, Non-Exec & Trustee for Cash For Kids UK, Non-Exec Director & Trustee for Kingfisher Learning Trust.
Personal Values –
Be kind and courteous
Have good strong manors, they cost nothing.
Work Hard / Work Ethic
Professional Values
Pride – Have it and show it.
Passion – Have it and show it
Persistence – if its worth doing do it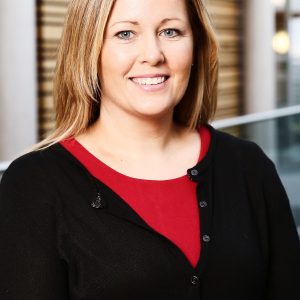 Melanie Dawson
Director of Digital Construction - GRAHAM
As Director of Digital Construction at GRAHAM, Melanie brings a wealth of practical hands on knowledge from an extensive and varied construction career over the past 15+ years.
Specialising in BIM from 2012, Melanie has led the team at GRAHAM to become dual BSi BIM Kitemark holders – the first Tier 1 Contractor in the UK. She established the GRAHAM BIM Academy which upskills clients, colleagues and supply chain on the use of BIM and digital tools. Melanie is the driving force behind exciting R&D projects undertaken by GRAHAM in the realm of VR/AR and adoption of laser scanning technology.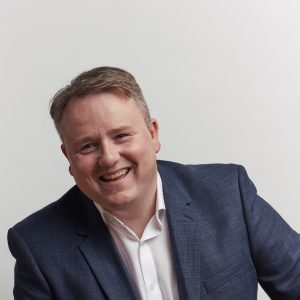 Christian Armstrong
Chief Experience Officer - Get Living
Christian is responsible for delivering a fantastic experience for all Get Living residents across the UK. Looking after people, technology and operations, Christian drives innovation that is changing the way we live and rent; from streamlining admin processes to introducing smart home tech.
Christian's passion for ensuring an amazing customer experience is informed by more than 20 years' experience in the hospitality industry. Before Get Living, Christian spent four years working as Director of Value Centre Operations for glh Hotels, the largest owner-operator of hotels in London.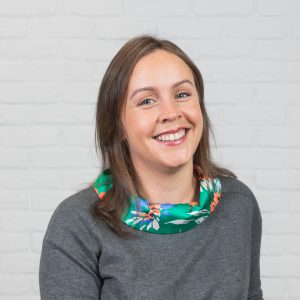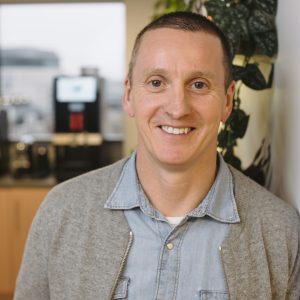 James Smith
Technology Evangelist - CTS
James is integral to delivering CTS' cloud consultancy services as the Technology Evangelist, ensuring that every requirement and expectation is fully understood and exceeded. Having previously worked in public sector roles, James' experience of local authorities allows him to develop roadmaps for cloud migration using his knowledge of pain points and foundation delivery.
James now works on supporting the onboarding of new clients at CTS, working with account managers. Since working with CTS, James has worked with organisations including Rocco Forte hotels, Bruntwood and Manchester City Council.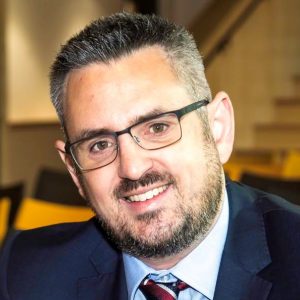 Adam Posner
Associate Director -
Adam is associate director at KPMG and leads the property sector approach across the North West for KPMG. He is on the Regeneration & Property committee for pro-manchester, and also for FBE. He works with many private businesses across all sectors and has spoken a number of times on PropTech.
Adam is passionate about seeing businesses grow and thrive, and using technology, where appropriate, to achieve that. When not networking, Adam can often be found up a mountain, on a tennis court or watching Man Utd.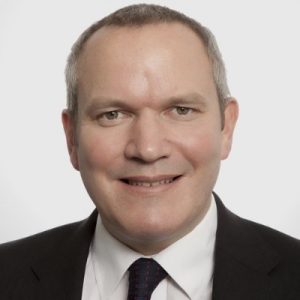 Ian Mayhew
Managing Director - Landmark
Ian Mayhew is Managing Director, Real Estate Asset Management at Barings Real Estate and developer of the award-winning 180,000 sq ft Landmark office development at Manchester's St Peter's Square. Barings Real Estate is one of the world's largest diversified real estate investment managers and Ian leads the strategic asset management of its UK office investment portfolio.

Laura Crandley
Executive Director Partnerships -
Laura joined Leonard Cheshire in October 2016. She is responsible for our corporate and voluntary sector partnerships, volunteering and our UK skills, confidence and employment programmes.
Laura has a background in finance where she held senior positions in both the private and voluntary sector for 20 years. She has a particular interest in supporting employers and wider society to be truly inclusive, utilising all of the opportunities which technology offers to support individuals to live, learn and work as independently as they choose, whatever their ability.
Interested In The Event?
If you're interested in attending, you can book online here.