Workforce of the future: Attracting and Retaining Talent
Date:
Wednesday 21st November 2018
Time:
08:00 AM - 09:30 AM
Location:
Neo, Bruntwood, corner of Portland Street and Charlotte Street , , M1 4ET
Categories:
Thanks to advances in technology, booming skills demand, and changing demographics and social values, competition for talent is fierce. As different generations enter and leave the workplace, attracting and retaining talent is an ever increasing challenge for organisations.
Join Future pro-manchester on 21st November, as we will be discussing;
The different approaches companies are taking to get the most from their teams
How employers are embracing the future or work
How companies attract, understand and retain the people they need
How to get the competitive edge in the recruitment process
About the Speakers: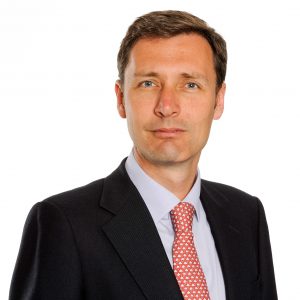 Alistair Cree
Past Chair 18-19 - Eversheds Sutherland LLP
Alistair is a Partner in Eversheds Sutherland's core corporate group, specialising in advising public and private companies on acquisitions, fundraisings, disposals, restructurings and general corporate governance.
Alistair has lived and worked in Manchester since 2002 and joined the board of pro-manchester in 2015. He co-leads Eversheds Sutherlands' global aerospace and defence practice and over the past decade has advised on some of the North West's most prominent corporate transactions.
Outside of work, Alistair is married with two young daughters and enjoys wine, squash and Arsenal FC.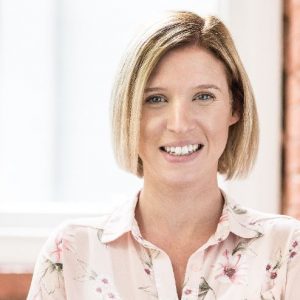 Katy Leeson
- Social Chain
Katy Leeson is the Managing Director of Social Chain and former head of new Business and Marketing at MediaCom.
Social Chain is a Global Social Media Marketing Agency, working with some of the largest brands in the world including Superdry, Warner Music, Coca Cola and Boohoo. Katy's impressive career and accomplishments led her to secure the managing director's position after just six months at Social Chain.
Since her appointment, she has become an IPA women of tomorrow finalist and developed a number of new initiatives within Social Chain's existing structure, such as Data Chain which has become a key focus for growth and source of revenue since its onset.
Not only has she secured a number of key retainers for the business, but a large proportion of her time is invested into focusing on culture. Katy has bought a number of policies into Social Chain which have allowed for the seamless expansion of the business and its culture across its five locations.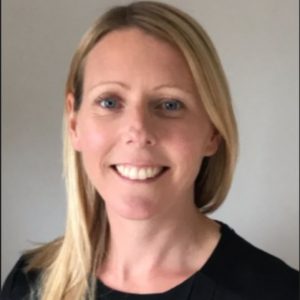 Dr Hannah Holmes
- Manchester Metropolitan University
Dr Hannah Holmes is the Acting Head of Accounting, Finance and Banking at Manchester Metropolitan University. Hannah's research interests are focused on sustainability; specifically fair trade and producer well-being. Hannah is a Fellow of the Higher Education Academy and was recently appointed as joint Lead Editor for the Economic Review.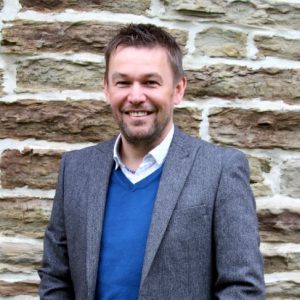 Phil Sofield
Operations Director - Four Recruitment
Phil Sofield is operations director and co-owner of Four Recruitment – an award winning North West based financial and HR recruitment consultancy.
This year Four celebrates 10 years of business, a fantastic achievement for the company which was started by Phil and his sister Claire in 2008.
Phil has over 20 years' experience as an expert recruiter within the financial recruitment sector, but his passion is in mentoring. He leads the training and development at Four, managing and developing the award winning team of consultants.
He has enjoyed working with hundreds of consultants over the years, many of whom have shaped fantastic careers for themselves.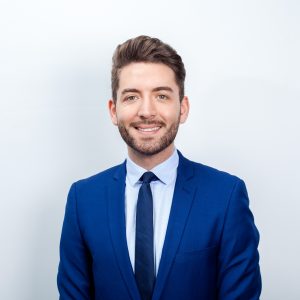 Sean Turner
Director - BNY Mellon
Currently responsible for overseeing Global Cash Management and European Money Transfer, as part of the broader Global Payments & Treasury Services Delivery group. The purpose of the group is to facilitate multi-currency cash transfers for a broad client base, as well as supporting International Corporate Treasury in the management of liquidity positions across our various networks, legal entities and jurisdictions.
Most recently, Sean and team have been focusing on technology developments as part of a multi-year, multi-location, multi-million dollar programme to enhance payment efficiency, and redefine liquidity management for the company.
Sean was hired in 2005 in Manchester as part of an apprentice scheme and worked in Custody operations, including Settlements, Income and Tax operations before moving to Cash Operations in 2014. In 2016, Sean was named 'Banker of the Year' in Manchester. During 13 years at BNY Mellon, Sean has played an instrumental role in some of Manchester's biggest successes, including working on becoming a direct participant and shareholder in the UK Clearing House Automated Payment System and in TARGET2, the equivalent Eurozone payment system. In December 2017, Sean was appointed 'Director', responsible for 120 people over 4 locations across the globe.