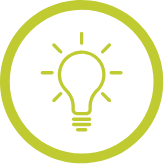 Top Tips from Noramble
5 Tips to help attract new customers with branding
11th June 2021, 12:39 pm
Finding new customers these days is a difficult task for some business, whether you're B2B or B2C; ultimately, we all need customers and clients for our businesses to survive. So how do we gain new business, new customers and new clients? We attract them with an irresistible brand! Below are some tips on how we do this:
TIP 1: A great website that is user friendly and responsive
No matter what business, industry or market you're in these days – you need to be online. Five years ago, a simple one-page website would have been enough to satisfy your businesses online needs. However, today customers don't even trust a brand without one. Fast forward to the present day, and your website need to look pixel perfect and be user friendly, have a fantastic customer experience, and respond across a magnitude of devices.
TIP 2: A brand core that resonates with your target audience
Brands are like people, and people are like a brand. With this in mind, your brand needs to be relatable to the people that matter, your customers. A relatable brand helps build a deep connection with your customers. So, how do we establish this relatability and connection? Your brand core. Establish your brand's values, mission, purpose and vision to help align with your customers. Think about The Body Shop brand they create beauty products. However, a considerable part of their brand focuses on stopping animal cruelty within their industry. Their customers relate to this, and for years it has attracted new ones.
TIP 3: A modern visual identity that connects to your brand core.
Design first brands always win; design cuts through today's noisy world. However, it's no longer enough to have a slick logo and a bold colour scheme. Your visual identity system should connect to your brand core (Values, vision, mission & purpose). It should be the cohesive symbol for everything your brand stands for and represents.
TIP 4: An unrivalled customer experience that fosters brand loyalty
Experience is everything in business these days. There's a reason why thousands of people queue up worldwide to get the latest Apple products. They all crave the Apple experience, even though it's more convenient to pre-order the phone online. Think of ways to make a memorable impact on your customer's life and journey at every touchpoint your customers have with your brand, whether it be your story, website, packing or social media.
TIP 5: Have an exciting a marketing strategy
There is more to marketing than a Facebook Ad or a Google Ad. Dollar Shave Club has earned massive market share (and customers) because of its disruptive marketing methods. There "You don't need seven blades" video causes a stir in the industry, poking fun at their competitors for lack of innovation over the years and allowing them to steal many customers and gain a considerable market share.
7 tips for the best business energy deal
Is energy the last thing on your mind? You are not alone. Many busy businesses do not have the time […]
Read Article