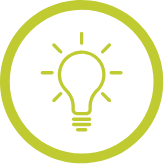 Top Tips from HSBC
Exporting for Growth: Top Tips for SMEs
5th February 2019, 8:00 am
As a UK business, you have a head start at trade: our commercial and cultural connections, world-beating products and services, and the power of 'Brand Britain' all work in our favour.
However, with Brexit trade is changing and businesses need new types of help to succeed overseas. At HSBC, we've been helping businesses to trade for 150 years. We've seen many turbulent periods, but we know the essentials of exporting remain the same.
We spoke to over 1,000 small businesses to understand the support they need to start trading. Here, then, brought to you in conjunction with HSBC, are five tips any business should consider before exporting.
1. Work with partners
Exporting's easier with a team behind you. HSBC can put you in contact with organisations such as the Department for International Trade (DIT) and UK Export Finance (UKEF), which complement our work by providing training and bespoke advice. For instance, we often work with UKEF through the Working Capital scheme to help customers take on those larger overseas contracts.
You'll need help both in the UK and in the market you export to – HSBC has expert trade teams in more than 50 countries around the world giving us access to over 90 per cent of all world trade flows. Get in touch if you'd like to share our knowledge and connections.
2. Get your finances in order
If you can't finance your exports, any time spent looking for orders will be wasted. If you can't be sure of being paid, you're opening up a financial risk.
We know that many SMEs assume that banks only provide export services to larger businesses. That's just not the case. HSBC has trade specialists that support businesses of all sizes, with many trade finance solutions available to give SMEs the ability to explore overseas opportunities and fulfil those early orders. When doing so, it's important to understand that while there are risks when it comes to getting paid, this can be protected against or mitigated through the payment method.
3. Protect your property
Did you know that intellectual property rights are territorial? It's local knowledge like this that two thirds of potential exporters tell us they lack. This means that, while your trademark may be protected in the UK, it's unlikely to benefit from the same protection overseas. Intellectual property can include anything from your product's design to your web content, so it's wise to get the correct protection in place when you work in a new market. The Intellectual Property Office (IPO) website – www.ipo.gov.uk – can provide useful information on protecting rights in the UK and overseas.
4. Spread the word
A well-planned international marketing strategy will help you target the right groups with the right messages, particularly online. You will need to have a strong website tailored to the target market, so invest in the best campaigns you can afford and look at how your brand will translate in the local culture. Don't forget Search Engine Optimisation (SEO), Pay-Per-Click (PPC) advertising and social media which can promote your products and services around the world.
5. Choose the best route
With almost two thirds of all potential exporters we surveyed citing regulation in the destination market as a worry, an important decision you'll need to make is how you will sell and distribute your products.
Pairing up with a local agent, distributor, franchisee or license holder, or selling and fulfilling orders direct from the UK are all possible, and each requires its own careful planning. It is critical to research at an early stage the best legal set-up for your company in a new market, be that representative office, subsidiary or joint venture.
Talented people aren't always where you expect to find them
All employers know how hard it can be to find great people to do great work, and to keep them. […]
Read Article