Home of SME Club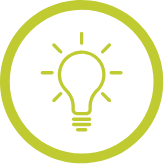 Top Tips
Talented people aren't always where you expect to find them
28th January 2019, 11:56 am
All employers know how hard it can be to find great people to do great work, and to keep them. The talent search can't have any boundaries.
Nearly seven million people of working age in the UK are disabled or have a long-term health condition. That's almost 1 in 5 of us. The vast majority of these people are not born with their disability. The UK economy simply cannot afford to overlook such a source of talent. Despite this, just under half of disabled people are employed – compared with 8 in 10 non-disabled people.
We know many employers want to maximise the potential of disabled people in their workplace and make it possible for more disabled people to join their business. Often, they aren't sure where to start.
We have put together this quick top tip guide to recruiting disabled people and ensuring they can fulfil their potential.
1. Let's get talking about disability
Talking more openly about disability is key to creating an open and supportive atmosphere in your organisation. Sometimes people are worried about saying the wrong thing when it comes to discussing disability. However, it can be as simple as having an open attitude and letting disabled people lead the conversation. Every disabled person is different so there is no single rule about how to talk about disability.
Talking openly about disability, whether by offering staff disability awareness training or giving people the opportunity to share their story, can help make disability become part of everyday conversations in the workplace.
2. Start at the top – get your leaders involved
Getting buy-in from your organisation's senior leadership is important. Once senior leaders are on board with making changes, the next step is to get their support to implement them.
Some tips to get you started:
• Show how you are flexible to all employees' needs so that everyone feels valued.
• Having a diverse workforce will help build a better product or service that gives your customers – including disabled customers – what they need.
• An open culture where people feel able to share their story is good for everybody and it helps to build positive working relationships
3. Finding talented people
Recruitment processes aren't always accessible to disabled people. Small adjustments are sometimes all that is needed to give everyone the chance to showcase their skills. There are steps you can take to make sure your recruitment processes don't put disabled people off from joining your organisation in the first place.
By law, disabled people don't have to tell you they are disabled. Share how you will make adjustments for the different needs of disabled candidates.
4. Some top tips to adapt the recruitment process itself include:
• Providing recruitment materials in accessible formats.
• Thinking about different ways to interview candidates. (work trials, showcasing of skills 'on the job').
• Offering alternative ways to apply (allowing people to submit forms on paper, online, or by a video CV and making it clear on the advert.
• Allowing individuals extra time to complete written tests if necessary (if they have a learning disability or dyslexia).
• Offering guaranteed interviews to disabled candidates who meet the minimum criteria.
• Being open to making changes to interview location or timing. Ensure the room is fully wheelchair accessible.
5. How to get your organisation 'disability smart'
Discussing an employee's disability with them means you can work together to identify which adjustments need to be put in place.
When you are having a conversation about reasonable adjustments, avoid making assumptions. Everyone is an individual and often will have had experience of what works and what doesn't. Listen to what a person needs and keep an open mind about what kinds of creative solutions can be put in place to tackle barriers they might be facing in their role.
6. Let's talk about adjustments
Adjustments often cost very little, or nothing at all. Examples of low-cost reasonable adjustments include:
• Providing someone whose condition makes it difficult to stand for long periods with a chair for a task that requires prolonged standing.
• Offering the option of working in a quieter part of the office.
• Holding meetings in a wheelchair accessible location.
• Providing documents in accessible formats, such as in Microsoft Word rather than PDFs so they can be read by screen readers.
• Providing flexible working opportunities. It might be helpful to enable someone to work different hours to fit around medication regimes or medical appointments.
7. Things can change

Keep talking. It's important to keep in touch with individuals about how things are going once they are working for you. This helps them to tell you about any changes in their adjustment needs. Sometimes people need to try out the job before knowing what adjustments they require. Others might have a fluctuating condition and adjustments may need to change. This can help to foster an inclusive atmosphere and give disabled people the confidence to ask for adjustments to do their job to the best of their ability.
8. Getting financial support from Access to Work
The cost of adjustments doesn't have to be an issue. Access to Work is a government scheme that provides funding for the costs of equipment, technology, support workers and other adjustments. This can fund software, help cover the costs of changes to your premises to make it accessible, or pay for support workers and British Sign Language interpreters.
9. Training
Some employers are unsure of how to broach the topic of reasonable adjustments. Disability awareness training can help line managers feel more confident in discussing disability. This is available from specialist external providers, including Leonard Cheshire. Our workshops provide the tools your business needs to become 'disability smart'. The interactive sessions are suitable for people at all levels and delivered by expert trainers in your own workplace
About the research
This guide is informed by research we carried out with employers. In March and April 2018 we spoke to representatives from businesses across England, Scotland and Wales to explore their experiences of employing disabled people, and find out their views on what steps employers need to take to increase diversity in the workplace.
We spoke to 20 employers at roundtable discussions in England and Scotland. We also carried out 10 interviews with employers in England, Scotland and Wales.
We would like to thank all the employers whose advice and experience has helped us to create this guide.
Key Behaviours of Successful Unicorns
For those businesses trying hard to reach Unicorn status GP Bullhound has identified five key behaviours for driving value and […]
Read Article