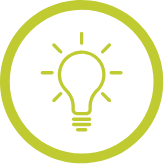 Top Tips from Nine Feet Tall
How can you deliver an IT project on time and within budget?
12th February 2019, 7:57 am
Managing complex IT projects is tough and risky;
70% of major change projects fail to deliver forecasted benefits (McKinsey)
75% of business and IT executives anticipate their IT projects will fail(Geneca)
Not investing in IT is not an option. Customers and staff are demanding more, with instant access to information and services anywhere, anytime expected as a minimum. Businesses that do not continually invest in IT will lose market share and valued staff.
So, in a landscape of project failure, how can you ensure your projects deliver, with a limited resource pool, minimal budget and in an ever-changing environment?
At Nine Feet Tall delivering complex change projects is our bread and butter and we would like to share some simple basics that will help your projects off to a good start:
1. Project objectives
Know what the project will deliver. This sounds simple, but it is a step that is often omitted, with projects moving straight into the delivery stage. What does success look like? Once you have the answer to this question, use your common understanding of what the future looks like to build the plan that delivers against this.
2. People buy-in
57% of projects fail due to breakdown in communications (IT Cortex). Make sure you get the right people involved from the start and ensure expectations are aligned. That way your key stakeholders will help you champion change and ensure new technologies, processes and ways of working are embraced.
3. Just-enough governance
While it's important not to get bogged down in too much red tape, setting up an effective governance structure for your project is going to be key to its success. This will enable you to have transparency and control, but without unnecessary paperwork and bureaucracy. The core aspects you want to think about are; team roles and responsibilities; risk and issue management processes; quality management and change control processes; planning and reporting structure and cadence.
4. Engage an expert
Project management is a complex discipline to master, and not something to be 'tagged on' to a day-to-day job. Ensure your Project Manager (PM) has the experience and skills to manage your IT project – you will avoid a significant amount of unnecessary delays and costs.
5. Adopt Agile principles
Accept that change will happen– be flexible. So instead of striving for a fully perfect system for the entire organisation, explore ways of phasing delivery. This will enable you to test and refine the solution, getting traction and ensuring the ultimately IT meets the users' needs. Can you phase it by different areas of functionality, by user group or by department?
Exporting for Growth: Top Tips for SMEs
As a UK business, you have a head start at trade: our commercial and cultural connections, world-beating products and services, […]
Read Article