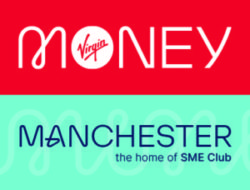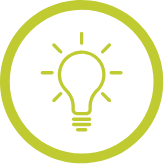 Top Tips from OpenMoney
How to support employees with mounting financial pressures
24th August 2020, 3:10 pm
Almost nine million workers have been furloughed due to the coronavirus pandemic and lockdown, taking a hit to their pay packets. It's no wonder that over three million people have had to go to their banks and credit card companies to ask for a payment holiday to ease their financial burden.
At OpenMoney, we know all too well how important financial wellbeing is for both employees and employers alike. With 4.2 million days being taken off per year in the UK due to poor financial wellbeing, and businesses losing 1.6 billion pounds in revenue as a result, taking steps to support employees with mounting financial pressures is surely a no brainer.
Normalise asking for support – by creating a supportive and approachable culture within your work environment, it will help your employees feel at ease knowing they are able to reach out for support when needed. Having something like an Employee Assistance Program (EAP) in place helps employees get a handle on stress factors such as financial concerns, family problems and health worries, so that they don't spill over into their work lives.
Provide general financial education and money management tips – our research found that 32% of the UK population find managing money and making financial decisions difficult1. Whether its tips on budgeting, cutting debt or building savings, providing general financial tips can go a long way to improving the state of your employee's personal finances.
Signpost or provide access to specialist help such as financial advice or debt management – our research found that only 23% of the UK's SMEs provide their employees access to free financial advice2. With the huge impact of Covid-19 on personal finances, along with the stress and worry that comes with it, now is the time more than ever to provide your employee's access to specialist help.
Provide mental well-being support – with a huge 67% of the UK population worried that they will not be able to pay off their debts due to Covid-193 and almost 30% of SMEs worried about their employee's mental well-being2, it is clear that more needs to be done to support employees in this space.
Be competitive and transparent – As of April 2019, the minimum contribution employers need to make to their staff's pension rose to 3%, and although this is a 2% increase since 2018, the minimum contribution from employees themselves has risen by 4%4 in the same time frame. Going above the minimum, where possible, demonstrates your commitment to their wellbeing and encourages a sense of trust and respect between both parties.
Help with travel costs – Throughout the UK the cost of public transport, which for some is the only way of getting to and from work, is continually rising. Watching fares increase year on year can be unsettling for employees, but offering an annual season ticket loan can go a long way in taking the pressure off. By covering the initial cost of the season ticket and allowing employees to pay it off in monthly instalments, they have the chance to budget for the year without setting themselves back by paying a lump sum in one go.
Offer flexible working hours – This subject has really gathered steam in the press, especially in terms of offering parents the opportunity to work hours that complement their childcare arrangements, ultimately saving them money and giving them more time with their children. The benefits are clear to see and the pros of offering such a schedule to a workforce as a whole is becoming increasingly popular.
Extend the care beyond the 9-5 – A good work-life balance is one of the biggest benefits that we as employers can offer those we work with. Our research found that 82% of SMEs feel like providing their employees access to benefits would be too complicated to set up and manage2, however with the recent launch of our benefits platform, WorkLife, it couldn't be simpler. Not only does our platform give employees access to OpenMoney's top-rate financial advice, but we also offer discounts on things such as restaurants, shops and even gym memberships, taking some of the pinch out of the cost of living and giving employees the best possible chance to save some money and improve their finances..
About WorkLife
WorkLife is a digital platform on a mission to make financial advice and employee benefits accessible and affordable to every UK business.
Powered by OpenMoney, it combines top of the range financial advice and market leading benefits with low cost and transparent fees, allowing SMEs to reward their employees with the same great perks as those traditionally enjoyed by workers at larger companies. The platform puts an emphasis on employee wellbeing, making sure they are covered in all the financial, mental and physical aspects of their life.
To help those firms hit hardest by the coronavirus crisis, WorkLife will be offered free of charge to SMEs throughout 2020. The normal cost is £2 per employee per month, with no additional setup fee.
Find out more here – https://www.worklifebenefits.uk/
Sources
1OpenMoney and YouGov, 'The Advice Gap Report', July 2020
2WorkLife 'Small Business Monitor', July 2020
3YouGov, July 2020
Now more than ever, we need to get remote leadership right!
COVID-19 has swept through our professional and personal lives like a tornado, disrupting normality and seemingly leaving nothing as it […]
Read Article