Home of SME Club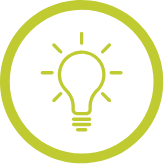 Top Tips from LDC
Top five tips to get investment-ready
19th February 2019, 9:33 am
Jonathan Bell, Director and Head of LDC in the North West, outlines the steps management teams should take to attract a private equity partner. 
Private equity funding can help turbocharge any business's growth plans, no matter what size, region or sector. Whether it's expanding internationally, developing new products or services, or acquiring complementary businesses, partnering with an investor can be a one of the most exciting and most daunting processes for many management teams looking to take the next step on their journey.
While every path is different, there are five key steps every management team should take when considering private equity.
1. Check the books
Make sure your books are in order. Potential investors will always prioritise growth so it's crucial for management teams to be able to evidence their success to date and outline a clear and achievable growth plan for the future.
It's also important to remember that size does not matter – if the numbers are increasing there's clearly an opportunity for a private equity partner to support.
2. What's the vision?
Every business leader has an objective, whether it's to lead their category, solve a problem or completely disrupt an industry.
Potential funding partners will be looking for a clear articulation of this vision and the strategy your team will follow to get there.
When LDC looks at a business, we know that management teams know their business best, but we always take the time to get to know the team and the business, too. If we truly understand the management team's vision and the strategy we know it's one to back, and it means we're best-placed to support the team from day one.
A fantastic example of this is our investment in Fishawack, a healthcare communications specialist based in Manchester. The management team had a plan to expand into America and within six months of its partnership with LDC, the team established a foothold in the US through a major acquisition, becoming a global leader in its sector.
3. Focus on people
The management team running the business is also crucial to future success. After all, investment and partnership is about a long-term relationship. We are always looking to see if a management team and its workforce has the ambition, drive and capability to deliver on its plans; a team that we are confident to back and support in helping them realise their strategy.
A partnership with a private equity investor allows you to focus on nurturing existing talent to help safeguard its future prosperity. An investor will want to see a programme in place to retain and grow existing talent in the firm, and potentially identify new opportunities to bring in new skillsets.
The relationship gives you access to a new network of experts who have done it all before and who act as sounding boards to help you identify certain pressure points and overcome challenges your business faces.
4. Consider the risks
What does the future hold? It's vital to show you understand your strategy inside out. You need to have a well-thought out outlook of how the business will grow over the next four to five years, along with the bumps that might appear along the road. Support from a private equity partner can really help absorb some of the shocks along the way and create opportunity.
The most impressive teams will have considered everything from potential shifts in the market to changes in customer demands and the impact of competition. They will have crunched the numbers to paint an accurate picture of what can be achieved within a set time-frame.
Flexibility is key here – think about how the business can maintain cash-flow through periods of growth, and the supporting role a strategic investment partner can play.
5. Engage the right advisory support
Management teams should engage the support of quality advisors. The right team of consultants, corporate finance advisors and lawyers are instrumental in any investment process. They will have invaluable knowledge about what it takes to succeed in business, both in the domestic market and beyond.
How can you deliver an IT project on time and within budget?
Managing complex IT projects is tough and risky; 70% of major change projects fail to deliver forecasted benefits (McKinsey) 75% […]
Read Article