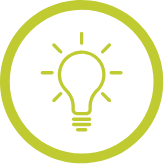 Top Tips from Spotcap
Top tips on access to finance in the North West
2nd April 2019, 8:00 am
The North West is home to many of the UK's high-quality businesses. A strong talent pool, tangible initiatives such as the Northern Powerhouse Investment Fund (NPIF) and a supportive network of pro-businesses organisations, including GC Business Growth Hub's Access to Finance Service, all provide the structural elements for thriving local communities. Still, finding the right funding for growth can be a challenge.
How should you go about navigating the options available to secure the right funding for your needs? Where can you turn for support? And what should you be thinking about?
Here, the panelists from the 11th April event on Access to Finance in the North West, share their expertise.
1. Educate yourself
Sue Barnard, British Business Bank: A big part of getting your funding right is understanding what the options are at each stage. There are so many different offerings for different needs and different times. Much is about education. Are you starting? Scaling up? Focused on staying ahead?
Ben Kaye, Spotcap: Yes, very true. I always recommend using the resources that are out there. BetterBusinessFinance.co.uk and the British Business Bank can be used to educate yourself and potential solutions. Also, we have put together a guide: Secure The Right Funding specifically focused on access to short-term business loans.
2. Carefully consider what stage your business is in and the specific funding need
Ben Kaye, Spotcap: It can be difficult to know where to start. I think the key things to consider is: What stage is the business at? What is the reason for the business loan? How long is the finance needed for? Once you have full clarity on that, start your research and go out and have conversations with your network and relevant providers.
3. Look for flexibility
Ben Kaye, Spotcap: When traveling in the North West and speaking to businesses about their funding needs, I have noticed that they often talk about a need for flexibility. They often have to deal with unexpected situations or conditions. As such there is an interest in finding financing that can be adapted to changing needs. There are options on the market that accommodate this such as overdraft facilities or credit line lending.
4. Explore multiple options
Sue Barnard, British Business Bank: We recently ran a campaign called Reject Rejection. It focused on making businesses aware that just because one finance provider says no, it doesn't mean that nobody else could help. When we aren't able to offer someone support from the Northern Powerhouse Investment Fund we try to say – while this is not for the Fund, why don't you go speak to A, B or C, to see if it is something they have an appetite for. Always remember that just because somebody says no, it doesn't mean it isn't a good idea.
Ben Kaye, Spotcap: Yes, there has never been a better time in the North-West to go out and look for funding from non-traditional providers. There are more options than ever out there – public, private for different stages and needs.
Sue Barnard, British Business Bank: Indeed, much comes down to awareness. For example, we touched on the Northern Powerhouse Investment Fund. For some businesses in Cumbria and Lancashiret, NPIF may not be a good fit, so it's about making them aware that there are other funds available through different providers.
5. Be open to support from both public and private funders
Ben Kaye, Spotcap: Indeed, when traveling in the North West speaking to businesses about their funding needs I have noticed that the transition from early stage business to established business can sometimes be challenging as it involves speaking with different funders. Early stage businesses often turn to public funders and need to transition to private funders as they mature. This can sometimes be a challenge as it involves a different application process and criteria.
Philip, The Business Growth Hub: From my perspective, it's important that private sector funders work closer with public sector funders to make sure the market is as strong as it could be, regardless of what stage a business is in.
6. Seek external input
Philip, The Business Growth Hub: It's also always wise to seek out an honest broker somewhere in the funding ecosystem to offer expert advice – this might be an independent organisation, a business adviser or even friends and family with the right background and experience.
7. Beware of your timeline
Philip, The Business Growth Hub: Be aware that fundraising is not a quick win. It can take months and months to get the right investors for a business. Where the Growth Hub can come in and support is to help businesses understand how to become investment ready. It can be about business planning, financial modeling or just more generally understanding the arguments from a funder's perspective.
Ben Kaye, Spotcap: Yes, I also think that is where some of the alternative options can be helpful. Several of them have shorter-lead times – sometimes just a few working days for sums up to 250k – which means that a solution can be found quickly if you are an established business with your finances in order.
8. Pursue a blended approach
Philip, Business Growth Hub: A one stop shop for funding and finance doesn't exist anymore. It's all about a blended approach. Banks will still play a part in providing commercial debt to help businesses, but successful growth will be about learning to access elements from other finance providers as well.
9. Don't let Brexit discourage you
Ben, Spotcap: Brexit could potentially freeze up the small end of the market, while banks evaluate the macro implications, but that shouldn't stop businesses from planning ahead. I think it is sound for businesses to have a financial lifeline and plan of action in place to be prepared for change but also opportunity. Businesses that are flexible, bold, and prepared will make the most of what comes our way.
10. And last but not least – seize opportunity
Philip, The Growth Hub: For the right proposition there are always options. Currently, private sector funders are working to the best of their ability. High Street banks are working to the best of their ability. Could things be better? Well the answer is nearly always – yes, they could. There could be more funds, more options and opportunities. That being said, there are currently a lot of options available.
Ben, Spotcap: In my view, it's a great time to be a business in the North West. There is a huge amount of investment being pumped in to various industries to increase choice, improve service and start to address unmet needs.
Top Ten Tax Planning Tips for Individuals
With the end of the tax year on 5 April fast approaching, now is the time to review your tax […]
Read Article