Bids and Tenders: Maximising quality to win more consistently
Date:
Wednesday 1st July 2020
Time:
10:00 AM - 11:00 AM
Location:
Webinar - joining details sent closer to the time, , ,
Categories:
Are you looking to take your bids to the next level?
Are you struggling to gain those final few marks that mean the difference between a win and a loss?
This seminar is designed to optimise the quality of your bid responses, streamline how you put a bid together and ultimately improve your win rate.
In this collaborative session, we'll present key tools and techniques that bid managers of all skill levels can use to enhance their bids.
We'll investigate various aspects of the bid lifecycle such as:
Bid Qualification

Bid Strategies

Preparation and Planning

Writing Tips

Adding Value

Reviewing and Improving
As well as these key topics, we'll also have time for questions so if there's an aspect of bid management which you often struggle with, feel free to come along and our experts will be more than happy to help. There are no stupid questions. The chances are, if you're thinking it, so is everyone else!
About the Speakers: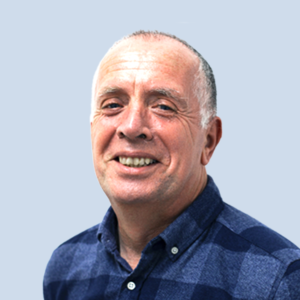 Dave Jones
Head of Bids - Bespoke Bids Consultancy
Dave has over 30 years' experience in bid management and has overseen hundreds of multi-million-pound bids across IT, Defence, Nuclear and more.
Dave is responsible for every bid delivered at Bespoke Bids, heading up a highly experienced team of consultants across a wide range of industry sectors.
Along with the team, Dave applies a collaborative approach and best-practice bid management techniques to every bid project, helping customers become more successful through tendering.
With his total wins valued at over $2.1bn, Dave is the last word in quality and experience.
Interested In The Event?
If you're interested in attending, you can book online here.