Building powerful, credible connections in the digital age
Date:
Wednesday 15th April 2020
Time:
12:00 PM - 01:30 PM
Location:
Webinar - joining details sent closer to the time, , ,
Categories:
This is a webinar event. Please sign up to the event as normal, details on how to join on the day will be sent closer to the time.
The world and how people connect is changing. In spite of the increasing use of technology the best kind of professional relationships are still made face to face. Our clients today have higher expectations and are more demanding than ever before. They are looking for use to be their trusted business partner rather than just another professional supplier. Our business credibility and reputation is driven by the power of the relationships we create
In this highly interactive and engaging session we will use practical and effective tools on how we can connect more powerfully to build stronger credibility in the digital age.
About the Speakers: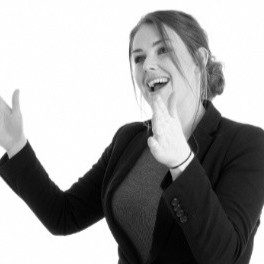 Kelsey Greenaway
- Dale Carnegie
Kelsey has been with Dale Carnegie for 4 years and has partnered with organisations such as Adidas, Sony, CFG law, Intu and Cardinal Maritime. She has extensive experience in developing people of different roles in many different industries. Some of the projects which she has seen are culture change, change management, building effective working relationships, creating synergy in departments, influencing and motivating others and communication skills.
Interested In The Event?
If you're interested in attending, you can book online here.