Creating a GROWTH mindset to improve performance
Date:
Tuesday 23rd June 2020
Time:
10:00 AM - 11:00 AM
Location:
Webinar - joining details sent closer to the time, , ,
Categories:
What do you need to achieve a GROWTH mindset that will propel your business?
"Important achievements require a clear focus, all-out effort, and a bottomless trunk full of strategies. Plus, allies in learning." Said Carol Dweck, a leading scientist who has studied how children cope with failure. Some view failure as the end of the world and others view it as an opportunity. Similarly, with the challenges we are facing today, (and not just COVID19) to succeed we probably need to start thinking more positively and accepting the challenges as opportunities to learn and develop rather than giving up.
Using 'GROWTH mindset' theory, this webinar will focus on
Explaining the research behind GROWTH mindsets
Offering practical tips that you can apply to your business
Enabling you to find ways to apply the theory in daily situations
We will be sharing practical 'how-to's' to help you improve performance and growth.
About the Speakers: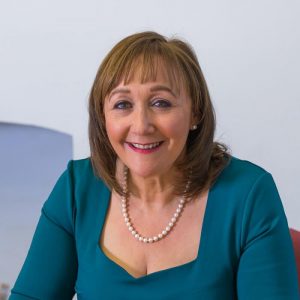 Shelly Rubinstein
Chief Executive - Impact Consulting Psychologists Ltd
Shelly Rubinstein, Chartered Psychologist, founded Impact Consulting Psychologists in 1994. She has over twenty-five years of high-level commercial experience and has led change programmes across many organisations. Shelly has an in-depth understanding and robust experience of organisational change, its impact on leaders and the consequences for services to customers. She is the recipient of a Lifetime Achievement Award from the British Psychological Society
Experienced in working with senior executives in investment banks, financial services, legal sector, manufacturing industry, BBC, Police Forces, and most government departments for many years. Shelly Rubinstein has made TV and Radio appearances as an expert on stress at work, workplace bullying and Leadership. She has featured in the Financial Times on topics such as "Standing Up for Yourself at Work"" and "How to unite newly formed teams." Shelly integrates both business and people focus in order to increase organisations' staff satisfaction levels, productivity, quality and profit.
Interested In The Event?
If you're interested in attending, you can book online here.