Impact and Influence for Women: Unlock the power of your voice
Date:
Wednesday 10th July 2019
Time:
08:00 AM - 09:30 AM
Location:
B Works, 48 - 50 Market Street, Manchester, M1 1PW
Categories:
This RADA Business Impact and Influence for Women practical masterclass is designed for women who want to drive towards the next level of their career with impact and gravitas. It begins to explores the type of communicator you are and the type of communicator you could become.
By examining the power of physicality, voice and language, you will be introduced to the tools and strategies to use these attributes to affect the attitude and behaviours of those around you, including key stakeholders.
This will lead to a greater personal understanding of the impact of these skills and how they can be applied to build resilience, step into the spotlight and perform more effectively in the workplace.
Impact and Influence with RADA Business
 Create a confident and credible physical presence
Explore status
Begin to unlock the power of your voice so that when you speak, others listen
About the Speakers: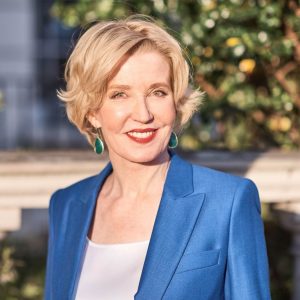 Sheelagh McNamara
Tutor - RADA Business
Sheelagh is an internationally recognised voice, speech and presentation skills trainer. With 35 years experience as an executive coach in UK, Europe, Canada and the United States, Sheelagh's clients include Oscar nominees, politicians, judges, CEOs and the presidents of international companies.
Sheelagh has an extensive background in preparing clients for political forum, television debate, radio interview, speeches and presentations. One of her key strengths is her ability to review both the written and visual elements of presentations, ensuring that the structure, content and key messages remain central.
Sheelagh co-designed and is the lead tutor for RADA Business' Executive Presence for Women programme. Her TEDx talk for TED Global Women's week can be viewed here.
Sheelagh has a Postgraduate Degree in Voice Studies from the Royal Central School of Speech and Drama. She is also a qualified teacher and executive coach holding the Certificate in Professional Coaching from Henley Business School. Sheelagh is a practitioner of NLP and a trainer for Dale Carnegie, Canada.