Make the most from your networking time
Date:
Friday 20th September 2019
Time:
12:00 PM - 01:45 PM
Location:
B Works, 48 - 50 Market Street, Manchester, M1 1PW
Categories:
You have taken a numbers of hours out of your busy schedule to attend events so it is vital you make the most from your time
Will Kintish, an ex-practising accountant, now an acknowledged leading UK authority on this subject, in an entertaining and motivational manner, shares his expertise by:
• Explaining how to make the very most of your networking time
• Divulging the secrets to help you destroy all those fears of working the room.
• Helping you be in control, break the ice and start the conversation with strangers.
• Showing you how to approach the appropriate people, break into groups and move on with ease and consideration.
• Presenting you with ideas with what to talk about and how to be interesting.
• Showing you how to follow up all opportunities
Agenda
12.00 - 12.15: Registration
12.15 -13.15: Seminar
13.15 - 13.45: Networking Lunch
About the Speakers: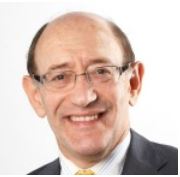 Will Kintish
Business Speaker - Kintish
Will Kintish qualified as a chartered accountant in 1971 and was in general practice for the next 30 years.
At the start of the 21st century he changed his career and since then has shown thousands in the academic, professional and financial communities how to become more effective and confident networkers.
He is a published author of the bestselling book "The Networking Survival Guide, has presented to 90,000+ people over 1500 times
He has been awarded the Professional Speaking Award of Excellence the highest accolade available in the speaking profession. Whether he runs workshops, speaks online 'to the computer' or gives keynote speeches he communicates with passion, enthusiasm and lots of humour.