Masterclass: An intro to Time Management
Date:
Friday 19th October 2018
Time:
08:45 AM - 12:00 PM
Location:
Brewin Dolphin, 1 The Avenue, Spinningfields, M3 3AP
Cost:
£90 exc VAT (member) £125 exc VAT (non-member)
Categories:
Being bombarded on all sides demands energy and time, so it is far too easy to become overwhelmed. Yet, often we are not really working on what matters to our organisation and to ourselves. This Masterclass will enable you to re-assess what matters in your busy work schedule. Learning to prioritise and to understand where you can be of most value, as well as developing your own personal resilience will be of enormous value to you.
This Masterclass will be practical and energising – you shall learn a number of tools and techniques to help you to improve your effectiveness at work whilst reducing overwhelming demands and that you can apply back in the workplace immediately. Areas that we shall cover include:
• Considering how you spend your time
• Understanding and valuing time – Chronos and Kairos
• Prioritising – Covey's time management matrix
• Coping strategies – 7 Fs and 3 Rs
• The Big Yes and the Big No
About the Speakers: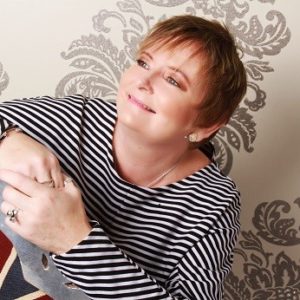 Brigit Egan
Managing Director and Shareholder -
Brigit is Managing Director and Shareholder of Oakridge Training & Consulting – an international consultancy practice that specialises in Global Leadership, Team Development, Change Management and Coaching activities.
Brigit has pioneered work with global leadership and management teams in the public, private and not-for-profit sector environments for over 20 years. An experienced speaker, facilitator and coach Brigit draws on her training and experience as a Master Practitioner in NLP as well as her high level corporate experience and leadership and coaching work with thousands of professional, to provide effective programmes that help clients achieve desired growth and change.
Areas of expertise include Leadership and Talent Development, Change Management, Career Management and Integration and Cultural Assimilation programmes as a result of Mergers and Acquisitions. For the last 9 years Brigit has a led a national Think Tank on Talent Management which involves Leaders and Human Resource Practitioners representing the public, private and NGO sectors.
She has won the National Network Women of Achievement Award, was listed in Yorkshire Business Insider Magazine as one of Yorkshire's most Influential Business Women and has been short listed two years running for Forward Ladies' Inspiring Leader award.