Pitching remotely without being remote!
Date:
Thursday 4th June 2020
Time:
12:00 PM - 01:00 PM
Location:
Webinar - joining details sent closer to the time, , ,
Categories:
So many online pitches become monologues delivered in the presence of witnesses.
As we enter a new era of buying and selling services that will alter profoundly how we pitch for work forever this session will explore:
What communication is when it's screen to screen
Preparing to pitch online, some tips
Using the constraints of video pitching as a creative tool
How to harness your Word-Power so we get the message
About the Speakers: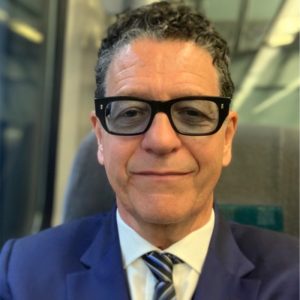 Peter Rush
- The Pitch School
Over 30 years now in the comms game means I am a very experienced strategic communications guy and a pitch coach working to board level advising: CEOs; managing partners; investors; big buyers; and key players at crucial messaging moments.
Recent projects, some highlights:
Leading better communications project for technology team in top-4 global insurance business. City of London.
Coaching client to win CEO position in top Lloyds market firm. And working on comms for his first 100 days strategy. City of London.
Advising on brand positioning for sale of Australian digital business based in Melbourne to Silicon Valley investors. Melbourne.
Leading the communications strategy to win a major gateway lean consulting contract with National Grid USA via complex tender and pitch process in UK and USA.
Preparing school students in Dubai for their pitches to global investors in a worldwide competition. Dubai.
Interested In The Event?
If you're interested in attending, you can book online here.