Productivity – Environment and Workspace
Date:
Tuesday 29th October 2019
Time:
12:00 PM - 01:30 PM
Location:
B Works, 48 - 50 Market Street, Manchester, M1 1PW
Categories:
Some 90% of a company's costs are people related, so any improvement we can get in employee's productivity will dramatically impact your bottom line. To achieve this, we have traditionally focused a lot of effort on management, process, tools, systems and engagement. However, in focusing here, we can miss the human at the centre of it all and an appreciation of what enables them to be productive.
In a new series of seminars, we will address the fundamental importance of human beings by placing them front and centre and explore innovative ways through which businesses can maximise human productivity in the modern world.
The seminar will look at how the how the physical environment within which we work (i.e. the office space) and how having the ability to work how we want to work (i.e. flexibility) both impact productivity. You'll gain a clear understanding of exactly how work environments impact productivity.
The secret to better productivity may not be in the latest best-selling book on management; rather it may be in the environment within which you work and how you empower people to do the work.
About the Speakers: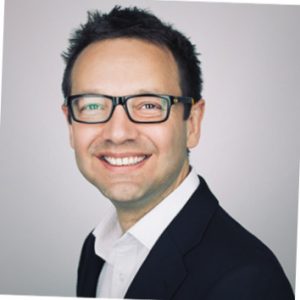 Russell Beck
- Impellam Group
Russell Beck is Head of Consulting at Impellam Group, delivering thought-provoking seminars on the very latest issues affecting people and the recruitment sector. Other seminars include attrition, managing a multi-generational workforce and employee engagement.
Interested In The Event?
If you're interested in attending, you can book online here.