The Knowledge Exchange with Gavin Opperman
Date:
Friday 12th June 2020
Time:
02:30 PM - 03:30 PM
Location:
Webinar - joining details sent closer to the time, , ,
Categories:
The Knowledge Exchange is a discussion series aimed to give you access to leading figures in different sectors each week. The focus will be on sharing insight and expertise about how we emerge and navigate the evolving climate during and post Covid-19 and how businesses and sectors can best adapt, renew and recover. The discussions will feature experts with a focus sector or challenge covered each week.
During this session pro-manchester's chief exec, Sam Booth will be interviewing Virgin Money's Group Business Banking Director, Gavin Opperman. Gavin will be sharing his experiences and insights leading the banks business franchise during the COVID crisis. The discussion will explore what support is out there for the customers, how has the business changed and what does the future look like look like in the post pandemic world.
About the Speakers: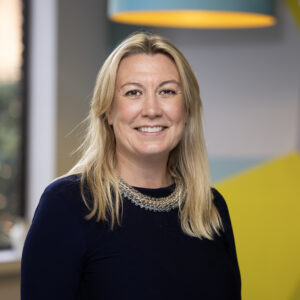 Sam Booth
Chief Executive - pro-manchester. Tel: 07970 269974
At pro-manchester, Sam has been an integral part of its growth from a small, effective membership network to a sophisticated business development organisation. A firm part of the Manchester business community, Sam is a familiar face to most, constantly and efficiently working to bring businesses together in the city region.
As chief executive, Sam is responsible for the organisation's corporate engagement as well managing all existing key partnerships and member relationships. Whilst providing support to her team, Sam manages the day-to-day running and strategic direction of the business.
Sam also sits on the board of trustees for Forever Manchester, a charity that supports community activity across Greater Manchester. As well as this, Sam also sits on the City of Trees Executive Advisory Group and the Greater Manchester Organisational Representatives Group. More recently, Sam has become the Regional Deputy Chair of TheCityUK, where she helps to engage on a regional level on behalf of individuals in the financial and professional services industries.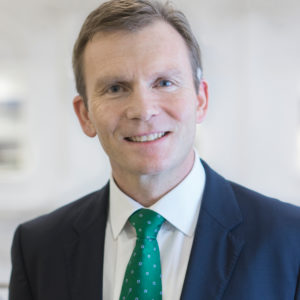 Gavin Opperman
Group Business Director - Virgin Money
Gavin leads the bank's Business franchise. He has spent in excess of 30 years following his passion in banking across the globe in various leadership roles. His personal goal is to: "Strive to be the best version of myself and having fun on my journey". He describes his role as: "I believe in developing and investing in a strong team, whose combined skills, knowledge, energy, passion and will to succeed for our customers and stakeholders will set us apart from the rest". As a believer in a strong team, it is pivotal they have clarity of direction based on an executable strategic plan this will enable the step change required for us to move from an existing SME business model to a full service Business bank.
Interested In The Event?
If you're interested in attending, you can book online here.