Trailblazing Tech Conference 2023
Date:
Friday 23rd June 2023
Time:
08:00 AM - 03:30 PM
Location:
The Lowry Hotel, 50 Dearman's Place, Manchester City Centre, M3 5LH
Categories: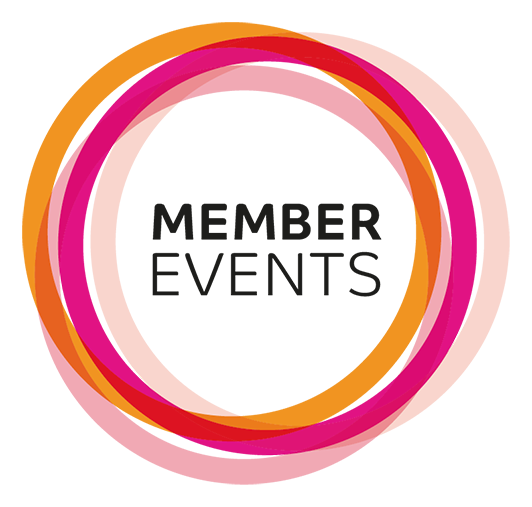 Mark your calendars and save the date, Trailblazing Tech is back and better than ever for 2023!
RETAIL | GREEN TECH | HEALTH TECH | TALENT | CYBER CRIME | FINTECH | MARKETING
Manchester – the city of firsts. From splitting the atom to creating the first programmable computer, there is lots to be celebrated and admired in this wonderful city region and what better way than at our Trailblazing Tech Conference. Back in its 6th year, the pro-manchester Trailblazing Tech Conference showcases what makes Manchester great at technological innovation.
With an agenda designed by our innovation experts we will be exploring what exciting developments are shaping our future and how this great place will pave the way for the next industrial revolution.
We will hear from keynote speakers and panellists throughout the day and there will be live demonstrations as well as an abundance of networking opportunities. It really is not to be missed.
Visit our Trailblazing Tech website for more information including themes, speakers and agenda here.
Tickets:
Live attendance: For members, £99 + VAT; For non-members, £129 + VAT
Virtual attendance: For members, £70 + VAT; For non-members, £99 + VAT
Trailblazing Tech Award: Entries now closed!
We are delighted to announce the shortlist of nominees resulting in a sensational shortlist of new tech products & businesses.
This year saw a record number of entries celebrating the outstanding appetite of start-ups and founders who are pushing the boundaries of technology and inspiring all with ground-breaking solutions in the North West.
These amazing companies will now present to our panel of judges to showcase their incredible tech. They are (in no particular order!):-
Sponsorship:
Scheduled throughout the year our conferences are well known for a strong business focus and smooth events delivery.  We spend time carefully crafting agendas and arranging introductions to ensure networking opportunities are maximized. As a sponsor you receive a huge array of benefits including speaking slots and the opportunity to shape the themes of the event. For more information on sponsorship contact: dominique.dempsey@pro-manchester.co.uk for further information, download our sponsorship brochure here.
About the Speakers:
David Gardner
Partner - TLT LLP
David is an authority on IT, outsourcing and technology-driven procurement,with a particular focus on clients in financial services and the technology sector. David regularly acts as lead advisor for customer and suppliers to deliver complex and strategic technology projects, collaborations and commercial contracts of all shapes and sizes. He is ranked as a leading individual in both Chambers & Partners and Legal 500, the independent guides to the legal profession.David is a published author and speaker who is regularly sought out for his industry insights. In 2018 David co-authored a ground-breaking research report on Open Banking, which is shaping the future of financial services.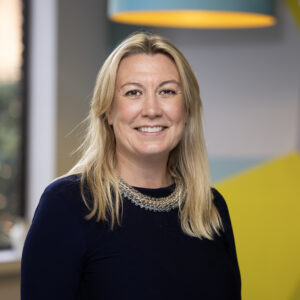 Sam Booth
Chief Executive - pro-manchester. Tel: 07970 269974
At pro-manchester, Sam has been an integral part of its growth from a small, effective membership network to a sophisticated business development organisation. A firm part of the Manchester business community, Sam is a familiar face to most, constantly and efficiently working to bring businesses together in the city region.
As chief executive, Sam is responsible for the organisation's corporate engagement as well managing all existing key partnerships and member relationships. Whilst providing support to her team, Sam manages the day-to-day running and strategic direction of the business.
Sam also sits on the board of trustees for Forever Manchester, a charity that supports community activity across Greater Manchester. As well as this, Sam also sits on the City of Trees Executive Advisory Group and the Greater Manchester Organisational Representatives Group. More recently, Sam has become the Regional Deputy Chair of TheCityUK, where she helps to engage on a regional level on behalf of individuals in the financial and professional services industries.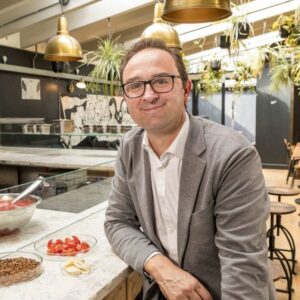 Tom Cheesewright
Applied Futurist -
Tom Cheesewright is the Applied Futurist, helping people and organisations around the world to see the future more clearly, share their vision, and respond with innovation. Tom will help you and your audience to connect tomorrow's world to today's experience, and make
sense of what's happening next, and why.
Tom's clients include global 500 corporations, government departments, industry bodies and charities. Using a unique set of tools that he developed, and now teaches and licences to others, Tom finds the critical intersections between today's macro trends and the existing
stresses in each client's organisation and sector. These are the points at which the greatest change will take place.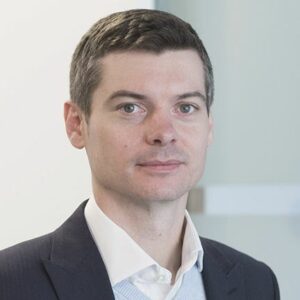 Paul Knight
Partner - Mills & Reeve LLP
Paul is a partner specialising in technology and commercial law, including data protection. He advises a range of organisations, including exciting technology businesses and government organisations, such as the Department for Science, Innovation and Technology.
Paul supports his clients with software licensing, e-commerce, direct marketing and GDPR compliance amongst other things, to help them achieve their objectives whilst remaining compliant with data law and protecting their business along with their customers' data.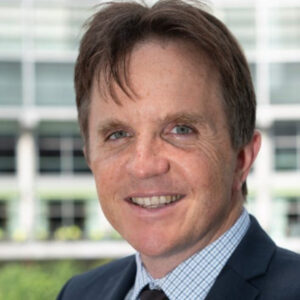 Chris Maguire
Executive Editor - Tech Blast UK & Business Cloud
Chris Maguire has been a journalist for more than 30 years, with more than half his career spent working as an editor within regional and national press. Since 2012 he has specialised in business and hosted more than 700 events. Alongside running his own PR company – iMeg Partnership – he is the Executive Editor of technology publications TechBlast and BusinessCloud.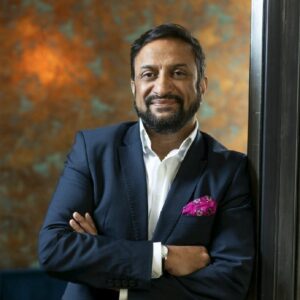 Mo Isap
CEO - IN4 Group
Mo is Co-Chair of The Greater Manchester Local Enterprise Partnership. The LEP brings together the private and public sectors to support business growth, develop local skills and innovation, direct investment and reform public services.
He is the Founder & CEO of IN4.0 (pronounced In4) Group, headquartered at Media City Salford, operating though joint venture partnerships with regional universities providing industrial digital technology enabling training and developing and recruiting graduate technology talent into local high skilled employment.
Previously Mo was Group Director at Hobs Plc where he led Hobs Studio which in the space of 4 years established itself as one the UK's leading provider of 3D printing, 3D Laser Scanning and Mixed Reality
Mo scaled his first business MPG to one of the largest independent digital print companies in the UK. acquired by Hobs Plc. Headquartered in Manchester city centre, the business was listed in the Financial Times 100 fastest growing UK companies.
He is Founding Director, Trustee and Vice Chair of STAR Academies a leading Multi Academy and Free Schools Trust, operating 29 Schools across the country. Ranked in 2018 and'19 as the best performing Multi Academy Trusts in the country. All the Trust's Free Schools are rated Outstanding by Ofsted.
Mo is also board director of the Career & Enterprise Company. Established in 2015 to help link schools and colleges to employers, in order to increase employer engagement for young people.
CEC have worked with Local Enterprise Partnerships to build a national network which now links 2,000 (over 50%) schools and colleges to employers and funded 150 programmes to provide high quality employer engagement activities to young people where they are most needed.
Previously Chaired the Blackburn with Darwen Local Strategic Partnership for 5 years.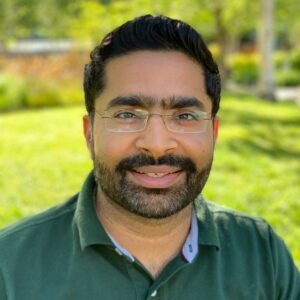 Harman Singh
Director - Cyphere
​Harman Singh is a security professional with more than 10 years of consulting experience across private and public sector organisations. His day job involves serving his consulting business customers at Cyphere to reduce their security concerns. Cyphere's primary expertise lies in technical risk assessments across traditional networks and cloud computing threat landscapes. Besides delivering pen testing, he has also delivered talks and trainings at Black Hat and regional conferences. His favourite security topics are Active Directory, Azure & Networks.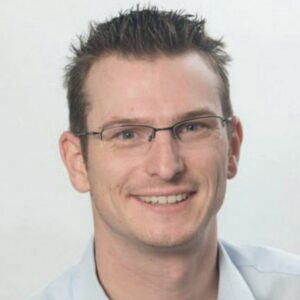 John Toon
Tech Strategy Lead - Beever and Struthers
As Technical Strategy Lead at Beever and Struthers, Chartered Accountants and Business Advisors, John grows and manages
a portfolio of clients based across the UK and internationally. He deals with a diverse range of sectors and specialises in the Innovation, Communication and IT sector. John is a firm believer that whilst every business is unique, many business issues are common and unique solutions can be found in other sectors – you just need to find the software to do so!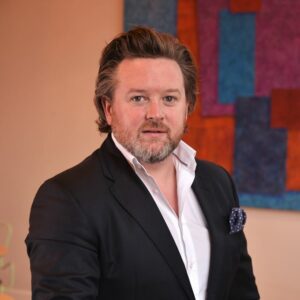 Martin Keelagher
CEO - Agile Automations
After a successful career in Institutional Finance and Wealth Management, serial entrepreneur Martin returned to Greater Manchester to help several SMEs on their growth journeys.
As CEO of Agile Automations, a dedicated Intelligent Automations provider, he leads a passionate team of consultants and developers based in the heart of Manchester. Together they are working towards a future where Intelligent Automations, such as Robotic Process Automation and OpenAI, can revolutionise the modern workplace, unlocking the true potential of the workforce.
With years of experience in business development, finance and strategy planning, Martin has helped the business break into new areas, including the legal and public sectors in the last 12 months, building on its core proposition of supercharging financial institutions.
He also has a keen interest in technology, AI, and the future of business in a digital world. Especially its impact on organisational culture and the changing demands of the future workforce.
Outside of his commercial roles Martin is a trustee at The Joshua Tree and a dedicated non-executive director for several organisations.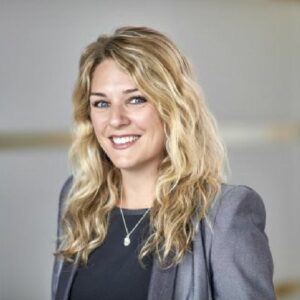 Charlotte Lewis
Principal Associate – Commercial Health - Mills & Reeve LLP
An award winning commercial and technology lawyer specialising in the health and care sector, Charlotte advises  health and care organisations on legal, commercial and strategic issues relating to commissioning, contracting and collaborating. Having worked on a range of health and social care projects from system and place based integration and provider collaboration to electronic patient record procurements and digital health platform development, Charlotte works in partnership with clients to help them to navigate complex issues in order to deliver the desired outcome.
Charlotte is an advocate for innovation and transformation in the sector and in addition to her legal role at Mills & Reeve she proudly chairs pro-Manchester's healthcare committee, co-leads One HealthTech's Manchester hub and is an elected member of techUK's Health and Social Care Council.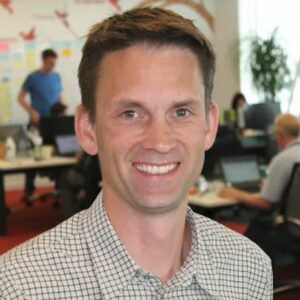 Rob Bowley
CTO & Tech Advisor - Pragmatic Partners
Rob Bowley has been working in technology for over 23 years with more than 12 years of CTO level experience. He's been involved in everything from early stage start-ups & scale ups to large-scale enterprise organisations and across a wide variety of industries.
He's lead teams in size from 8 to 180 engineers and has a highly successful track record in building products that scale and motivated, productive teams.
He's a long standing practitioner and advocate for modern best practices for delivering software, which typically come under the "Agile" umbrella, often pioneering them in the UK. He created and maintains the Agile Retrospective Resource Wiki used by thousands of people across the globe every week.
Rob is an active member of the tech community in Manchester and the North West of England. He's a mentor on multiple start-up accelerator programmes, a board advisor for Manchester Tech Festival and on the Manchester City Council Digital Advisory Board.
He's also an advocate for improving career pathways into tech and providing greater opportunities for underrepresented groups in our industry.
He loves growing exceptional teams and building amazing products.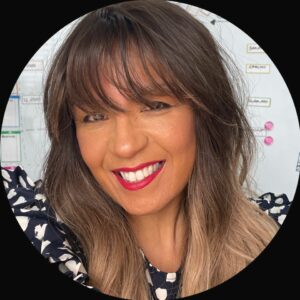 Natalie Tillett
CEO & Founder - YZen AI
Financier turned D.E.I.B Consultant & Tech Founder following a career shattering bias and barriers: from teenage mum to structured finance director, at Siemens, ABN, Barclays, and RBS often as the only woman or person of colour on the M&A deal team.  2 months after her 2nd baby arrived, at the height of the 2008 credit crunch, she co-founded,  bootstrapped the UK's first private dental group in Sainsburys and Tesco , banking a 7-figure exit to BUPA within 4 years.
She's made a lasting impact as a D.E.I.B Consultant working with GCQH, Salford Council, Institute of Coding, and various universities to develop and launch Data & Tech MSc Bootcamps, Fellowships, and Apprenticeships programs educating & empowering over 1200 diverse individuals into early-stage tech careers.  As a co-author of Amazon best-selling books such as "Legacy Sustainable Development Goals in Action" "A Woman's Work" & "The Future of Women at Work – a widening digital divide .whitepaper,"
Currently fund raising for Yzen.ai . a pre-seed stage B2B SaaS D.E.I tech – inclusive writing software and behavioural analytics tool that gets rid of the worry of finding right words in real time. YZen utilises AI & machine learning to work wherever you do to detect bias or harm, suggest inclusive, culturally sensitive language, and promote accessibility, accountability and belonging by integrating DEIB into individuals' daily communication workflow, saving time and money on expensive, forgettable EDI training or compliance that no one reads.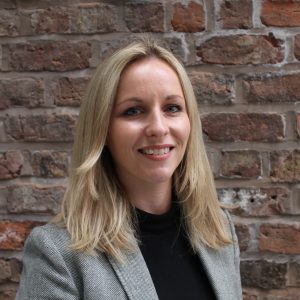 Laura Rooney
Associate Director of Communications - Health Innovation Manchester
Laura Rooney is Associate Director of Communications at Health Innovation Manchester, which brings together health, industry and academia to accelerate innovation into clinical practice to transform the lives of GM's 2.8 million citizens.
Laura oversees the strategic communications activity of Health Innovation Manchester on a regional, national and international level. This involves promoting the £6bn devolved city-region as the place to conduct world-leading research, foster partnerships and deliver innovation into health and social care at pace and scale. She works across the NHS, life sciences, research and academia to showcase how innovation is transforming services, enhancing care and saving lives.
Laura also leads on the communications strategy to support Greater Manchester's digital health and care programme, encompassing the £7.5m local health and care record (LHCR) programme, digital innovation hub and data sharing across public services. She is also the national Digital Communications lead for the Academic Health Science Network.
Laura has spent the last 11 years working in communications roles across the NHS in Greater Manchester, both in commissioning and provider organisations, and prior to that worked in agencies specialising in business to business PR. She has a wealth of experience in managing complex issues, strategy development and delivery, media relations and external affairs.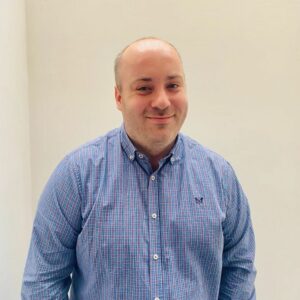 Les Yates
Strategy Director - eComplete
As the Strategy Director at eComplete, Les leads strategy across all divisions, including data insights, due diligence, and the growth agency. eComplete is an eCommerce growth partner and capital investor, they accelerate and transform eCommerce brands, powered by data analytics, international talent and eCommerce global infrastructure.
With his comprehensive understanding of the eCommerce landscape, Les takes charge of developing strategies at both a singular level and the overall holistic business level to drive efficient and sustainable accelerated growth for clients.
With over 15 years of experience eCommerce. Les has worked with a diverse range of businesses, from startups to established companies generating over £100 million in revenue. His expertise spans multiple sectors and categories, allowing him to navigate the intricacies of different industries with ease.
With a keen eye for identifying opportunities and implementing effective strategies, Les has played a pivotal role in driving digital transformations for businesses aiming to scale. He has a proven track record of delivering exceptional results.
One of Les's notable achievements includes spearheading the growth of an electronic case business, taking it from inception to generating £0-£25 million in just three years on a global scale. Additionally, he successfully turned around a struggling business that had a revenue of £3 million and was operating at a £2 million loss. Through his strategic initiatives, he transformed it, generating revenue of £15 million and an impressive £2 million EBITDA.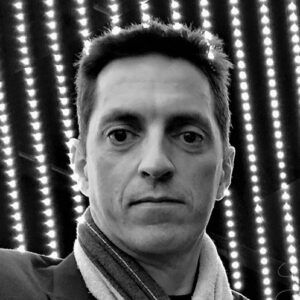 John Allen
Digital Director - Bruntwood
John Allen is a digital transformation specialist and commercial strategist of some 25+ years.  Starting at IBM in the early 90's he was part of an early IBM task force to explore the commercial opportunities of the internet.  He went on to form some of the first Software-as-a service and per-per-use operating models for leading technology integrators, before switching to in house roles.
He specialises in purpose-driven, high growth, customer-facing retail, distribution and services organisations, with focus on strategic vision, product / service development and fundraising.
Through his program delivery, John evangelises three key principles: That none of us have the skills we need to do the job of tomorrow.  That there is no such thing as a digital strategy, only a business strategy. That all business is all about the people.
He has held CTO, CDO and CEO positions and is an investor and mentor alongside his current role at Bruntwood.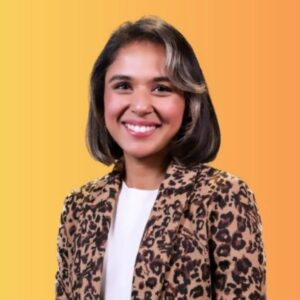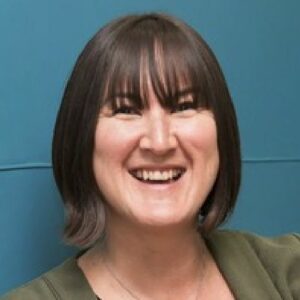 Susanna Lawson
Co-Founder - OneFile Ltd
Susanna started her career as a psychology graduate from the University of Manchester, and went on to work with adults with learning difficulties in the NHS. Susanna then had to complete a NVQ in care to prove her practical competencies – and her involvement in vocational training began.
After completing her NVQ levels 2 and 3, she soon moved up the ranks, and was appointed the National Contract Manager for an independent training provider, responsible for over 1,000 apprentices across the UK. Throughout her journey she witnessed huge inefficiencies at every stage of the sector, and decided with her partner to build a technology solution: OneFile.
OneFile developed from a back bedroom start up into the leading edtech software in the post 16 vocational training sector. OneFile has grown to a team of over 80 with over 1.3m users.
OneFile received a Queens Award for Innovation in 2017 and 2022, SaaS Business of the Year and CIPD People Management. Susanna was awarded Outstanding Achievement award at the EVAs and was Institute of Directors regional winner for Equality, Diversity and Inclusion. OneFile was also listed the Best Companies Top 100 companies to work for in 2021.
Having bootstrapped the business and never taken external investment, Susanna and her partner exited OneFile in October 2021, selling to Harris Computers, part of the Constellation Software group, the 2nd largest tech company in Canada. Susanna remains an ambassador for OneFile – promoting apprenticeships as well as being a non-exec director and advising start up and scale up businesses.