Turning customers into fans to catapult growth of your business
Date:
Thursday 3rd September 2020
Time:
10:00 AM - 11:00 AM
Location:
Webinar - joining details sent closer to the time, , ,
Categories:
Technology is making the world move faster, and when the world goes faster, the competition gets harder. With global lockdown, pandemic, and the constant fear of tomorrow, gaining new clients and growing the business becomes harder than ever before. In this uncertain time, there's one thing we can be sure of: the old days won't back. Those hoping for 'normal' to return, can shut down their business even today…
Despite all these global challenges, the relentless race for profit continues. But the rules of this race must (and will) change. We're inevitably moving into an era where people – not numbers – has become all-important. With 71% of customers looking to leave for a competitor, and the same staggering number of employees declaring to be disengaged in work, genuine human connection is the only key to the thriving business of the future.
It's time for you, as a business leader, to turn towards people: those who buy from you, as well as those who work for you. Take serious steps and decisive actions towards the new model of business: future-proof, people-centered, yet still success-oriented. Staying where you are will cost you dear.
In this cutting-edge webinar, combining marketing knowledge with neuroscience, you will learn how to:
implement neuroscientific tools to increase employees' engagement, creativity, and productivity – which will inevitably translate into better performance, higher customer satisfaction, and bigger profits;
trigger decision-making processes in the brain and stimulate biochemical reactions that will subconsciously bind people with your brand and your products;
use social media to create authentic relationship and deep connection with prospect clients and turn them into devoted advocates of your brand.
This webinar is crafted for business leaders ready to challenge and transcend existing norms, popular trends, and common beliefs. We especially welcome:
CEOs, COOs
Business Owners
Directors
Partners
About the Speakers: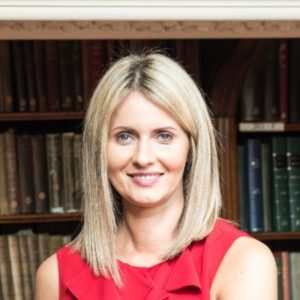 Jowita Penkala
- Uniqua Brand UK
Jowita Penkala is an Executive Business Advisor. She has a Masters degree in Marketing & Management and HR with a strong background in the financial and legal sector. She had worked in the USA as a brand specialist for a couple of years, before relocating to the UK, where she set up Uniqua Brand. Since then Jowita has been working with many businesses, small and large, in the UK, USA, Asia and Europe to help them achieve their business objectives by truly connecting their employees and their clients with their brand. Using a unique, proven methodology, which she and her colleague Anna have developed together, Jowita ultimately helps organisations to turn their employees and their clients into fans, which results in improved collaboration, increased productivity and engagement and consequently increased profit.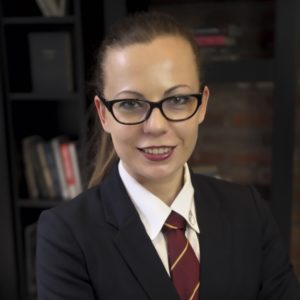 Dr Anna Kaminska
- Uniqua Brand Canada
Dr. Anna Kaminska is an Executive Business Trainer with a background in Law and Psychology. Before moving to Canada, where she currently resides, she was a Litigation Lawyer in Poland for over a decade, representing clients in construction and commercial litigations. Following her life's passion, she yet decided to focus on coaching and teaching business people how to bring out the full potential of the brain. Using tools based on the latest research in brain neuroplasticity and sub-consciousness, Dr. Anna helps accelerate business performance & productivity and unlock one's exceptional creativity & innovation. She teaches people how to create persuasive messages and communicate directly to the subconscious mind – our decision-making center and a place where deep rapport with a client is created.
Interested In The Event?
If you're interested in attending, you can book online here.