Virtual Property & Transport Lunch 2021
Date:
Thursday 11th March 2021
Time:
12:00 PM - 02:00 PM
Cost:
£0 members, £20 non members
Categories:
Regeneration and Property
Transport and Infrastructure
No one can deny the immeasurable impact of COVID-19. Whether it be on our personal lives or our working lives we have all had to significantly adapt to this challenging environment. Businesses too have had to adopt new practices and operations and look to make the most out of these unforeseen circumstances. It has also served to amplify and accelerate key fundamental issues and inequalities throughout our regions and our nation.
Our line up of expert speakers and panelists will explore what opportunities the past 12 months have presented across the commercial and residential property sectors, the positive impact operational and behavioural change is having on our climate ambitions, what investments are being made into infrastructure and what does all this mean to for the future implications to levelling up the North.
Agenda
12.00 – Welcome by Adam Richmond – Mott Macdonald and Chair of the pro-manchester Transport Committee
12.05 – Economic outlook: What does the future look like for Property and Infrastructure
Paul Hammond – Global Lead for Infrastructure Development and Economics - Mott MacDonald 
12.25 – Regional Infrastructure Development - What role does infrastructure play in building back better
Chaired by Saurabh Bhandari - Mott MacDonald, Adam Wisher – LCR, Mike Wilton – Arup and Chair of MCCP, Anna Jane Hunter - Winder Phillips and Paul Hammond - Mott Macdonald
12.55 – Coffee Break
13.05 – Reflections on Business and Property in a Covid world 
Jessica Bowles – Director of Strategy - Bruntwood
13.25 - Rebalancing the regions - How can the built environment drive prosperity
Chaired by Suzanne Benson – Trowers and Hamlins and Co-Chair of Property Group, Steve Gillingham – Rider Levett Bucknall, Robert Goodall - Together and Steve Dobson - Overbury
About the Speakers: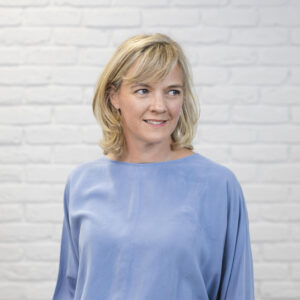 Jessica Bowles
Director of Strategy - Bruntwood
Jessica joined Bruntwood in 2016 helping to support the company's ambitions for long term growth, in particular in creating new 'Innovation Districts' and strengthening connections to our cities and communities. As Director of Strategy and member of the Bruntwood Group board her focus is particularly on the businesses external relationships and opportunities for creating thriving cities.
Previously Jessica spent 15 years in Whitehall before moving to Manchester City Council as head of City Policy supporting work on devolution, the Northern Powerhouse and leading the development of the 10 year 'Our Manchester' Strategy, which was developed with partners from across Manchester.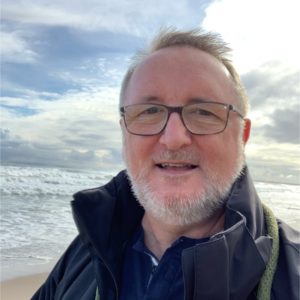 Paul Hammond
Global Lead for Infrastructure Development and Economics - Mott MacDonald
Paul Hammond is Global Lead for Infrastructure Development and Economics at the management solutions business Mott MacDonald. Paul is lead for the company's Future Mobility work linking transport innovations to economic, social & environmental wellbeing.
He has over 25 years' experience in local government and as a private consultant. Paul has led major economic assessments for UK infrastructure projects and delivered assignments for the IFC World Bank, European Commission and the EIB. He has worked overseas including the EU, India, Bermuda, Montserrat and Jamaica on economic and social impacts and business case for large infrastructure investments.
Paul has researched, designed, evaluated and delivered regeneration programmes across Europe. He is the author of several good practice guides to regeneration and economic development including the former DfEE's "International Ideas and Innovation: Promoting Best Practice in Local Economic Development," the Rural Supplement of the European Commission's "Employment Action Practical Manual," and a "Good Practice Guide to the Local Recruitment and Retention Process." He has also presented policy and research papers on a variety of topics including industrial restructuring in Europe's textile and clothing regions, neighbourhood management and youth disaffection across the UK. His latest publication covers Mobility as a Service.
Paul is a native of Liverpool and he was educated at the University of Manchester and Middlesex Polytechnic and his career has included time as an academic research assistant, local government officer and international economic regeneration consultant. Previous employers have included the University of Manchester and the Greater London Council. He has managed economic regeneration programmes including a £16m business support portfolio and a £4.5m environmental programme. He has led business case work for schemes valued at over £40Billion.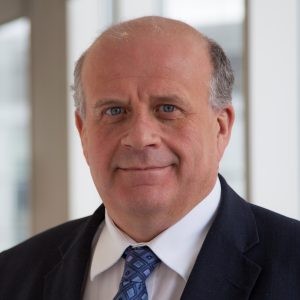 Mike Wilton
Director - Arup
Mike is a Director of Arup and leads Arup's Manchester office.  Mike's work for his clients focusses on city infrastructure and includes major regeneration schemes such as Manchester's Northern Gateway and Liverpool Festival Gardens.  Mike also led the team that wrote the GM Strategic Infrastructure Framework.
Mike has had a long interest in Climate Change and in 2010 led the team that produced Greater Manchester's first Sustainable Energy Action Plan.  Last year Mike was appointed as Chair of the Manchester Climate Change Partnership, which brings together organisations in Manchester, including the City Council, to drive climate action and meet the objectives of the Manchester Climate Change Framework 2020 to 2025.   Mike is also a Northern Powerhouse Export Champion for the DTI and is Board Member of the North West Business Leadership Team.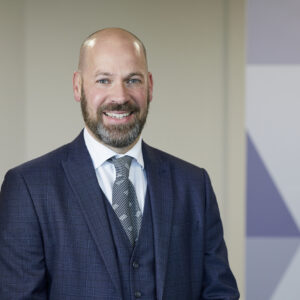 Robert Goodall
Lending Director - Together
Rob is a Chartered Surveyor with over 25 years' experience and until joining Together 3 years ago, ran his own consultancy for 12 years, acting for private investors, property companies and pension funds on the acquisition, asset management and disposal of commercial property. At Together, Rob is responsible for the review and assessment of high value and complex transactions as well as heading the groups valuation function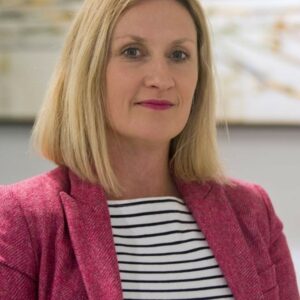 Anna-Jane Hunter
Partner - Winder Phillips Associates
Anna-jane is a Rail Operations Professional with an expertise in complex stakeholder relations. From 2018-2020 her role as Director, North of England Rail involved representing the industry in the region in the wake of the May 18 timetable issues as part of the senior team at Network Rail. Having led teams in Network Rail, Train Operating Companies, and as part of multi-agency industry groups she has a wealth of experience. With her straightforward and collaborative approach, she has pragmatically followed a system engineering approach, focussing on the operational integration of new and old rail systems. Having joined Winder Phillips Associates (specialist Rail consultants www.winderphillips.co.uk) in November 2020, her current work includes developing an industry strategy for Operations as well as other projects developing the future of rail in the UK.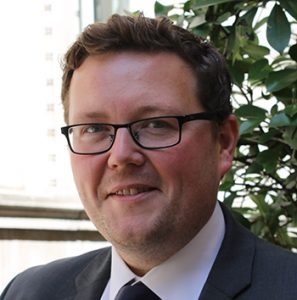 Adam Richmond
Transportation Local Authorities Lead North West & Chair of pro-manchester Transport & Infrastructure Committee - Mott MacDonald
​Adam has been working within the transport sector in Greater Manchester for almost 20 years. He supports local authorities and transport bodies to deliver their transformational and challenging projects and has been involved in Northern Powerhouse Rail, Stockport Station redevelopment, Cheadle Station, HS2, Northern Hub, the redevelopment of Manchester Victoria, Metrolink upgrades, Altrincham Interchange and a whole host of other local projects.
He is the Chair of the pro-manchester's Transport & Infrastructure Sector Group and leads a team of Project and Programme Management Advisory specialists within Mott MacDonald.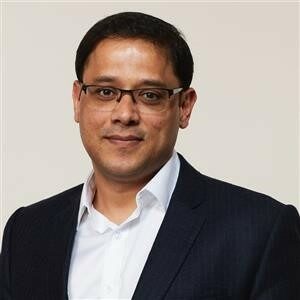 Saurabh Bhandari
Project Director - Mott MacDonald
Saurabh Bhandari is a Project Director with two decades of experience across multiple sectors from transport infrastructure, utilities, healthcare and education and a proven track record of working with clients to implement and deliver complex projects and fast track programmes. His expertise is in setting delivery strategies that drive projects in complex multi stakeholder environments. He has specific interest in post disaster response and putting together multi-disciplined delivery teams in dynamic and emergent environments. As a front-end delivery practitioner, he has led and participated in delivery of many award-winning projects, including the Cumbria Infrastructure Recovery Programme and Northern Powerhouse Rail.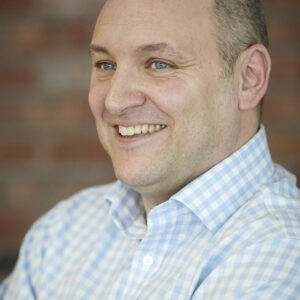 Steve Dobson
Workplace Consultant -
Steve Dobson joined Overbury in May 2018 with over 15 years' experience as a Workplace Consultant with corporate organisations including Vodafone and The Co-Operative Group.  An accomplished and creative workplace transformation specialist, Steve works with Overbury's end user clients to help identify and implement business and cultural change through the introduction of new ways of working and agile work settings.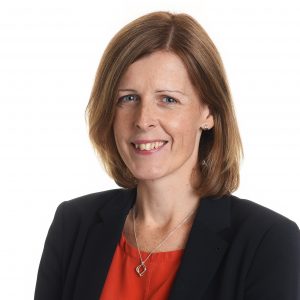 Suzanne Benson
Head of Manchester Office - Trowers & Hamlins
Suzanne is the head of Trowers & Hamlins' Manchester office and leads the north west Real Estate practice. She specialises in the development of home ownership products working with Homes England in relation to its grant funded sale products, including the shared ownership lease and most recently the £19 billion Help to Buy programme.
Suzanne also sits on the MHCLG joint advisory committee set up to promote the development of the Build to Rent sector. On a wider basis, Suzanne advises clients on large scale property projects, including public private partnerships and regeneration schemes, Suzanne is also the partner in charge of our Residential Sales team in Manchester. Suzanne is named as a Leading Individual in both Chambers and Partners and the Legal 500. She is also an editorial panel member for ThinkHouse a web based resource to promote knowledge sharing in the housing industry as well as being a business representative on MCC's Our Manchester Forum.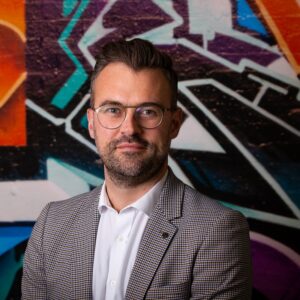 Adam Wisher, LCR
Regional Partnerships & Property Director - LCR
Adam is the Regional Partnerships & Property Director for LCR in the North West. He is responsible for supporting the delivery of the £1.4bn Mayfield regeneration project, leading the development activities of the Greater Manchester Stations Alliance, owning the business plan to deliver 2,500 homes over the next five years throughout GM, and building partnerships with local authorities across the North West.
With 16 years' experience in real estate advisory and development, Adam has a track record in unlocking challenging regeneration projects across Manchester, London, Dubai and Abu Dhabi.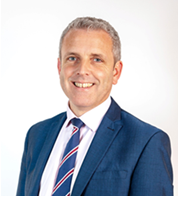 Steve Gillingham
Partner - Rider Levett Bucknall
Steve is one of RLB's Senior Management team leading on its UK National Commissions and Central Government and Local Authorities divisions.  He has used his experience and expertise in both the North West region and nationwide to drive campaigns to support public sector initiatives, regenerate schools, housing, civic and transport infrastructure.
Qualified as a chartered quantity surveyor, and with over 30years worth of experience, his passion is showing how investment within the built environment of a region can make a societal, environmental and holistic impact adding real social value and economic growth.  He has been a director of the Northern Powerhouse Partnership, which acted as a catalyst for some of the recent dialogue about levelling up and he is personally invested in a number of charitable enterprises which work to bring people together across boundaries and engage collaboratively to improve outcomes for all.