A Knowledge Exchange with the Events Sector
Date:
Monday 19th April 2021
Time:
02:00 PM - 03:00 PM
Location:
Webinar - joining details sent closer to the time, , ,
Categories:
The events industry has been one of hardest hit during the Covid pandemic. Weddings, ceremonies, corporate events, networking, public consultations, festivals and fairs have been cancelled and postponed over 2020. With the government's road map drawn up , we've brought together experts across the events industry to share with you how they've faced the challenges, how their events have changed and evolved and prospects for 2021.
If you want to know what makes a great event, how you can utilise technology and digital platforms, and how to engage with the public in 2021 – then this webinar will be a must for you to join!
About the Speakers: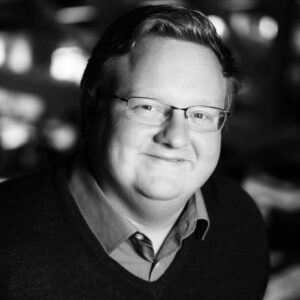 Christopher Peacock
Director -
Chris has a decade of working in political and community communications. He specialises in providing support for clients who operate in the north of England having spent most of his career in the region. Chris has work on community engagement projects across the private and public sectors from generating support to conveying complex issues to the community.
Prior to joining, he was a local councillor at Bolton Council where he was the Cabinet Member for Adult Social Care and Sport. As Cabinet Member he led community engagement activities across his departments where he had to explain complex service changes to both proactive and unengaged members of the local community through various methods.
Chris has worked with key clients such as Transport for the North, Cadent Gas, and Peel.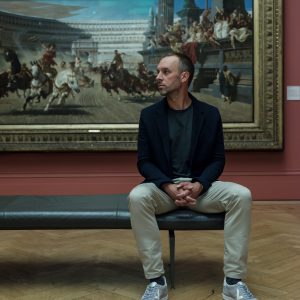 Thom Hetherington
CEO - Holden Media
Thom, 47, was one of founders of the PPA award-winning Restaurant magazine and the 50 Best Restaurants in the World awards, and is a commentator, consultant and writer on food and drink and art and culture in the North of England. As CEO of Holden Media he founded a portfolio of world class Northern events and platforms including the Northern Restaurant and Bar exhibition, The NRB Top 50 awards, The NRB Debate, NRB Future, NRB Assist, NRB Play, Manchester Art Fair, The Manchester Contemporary, Easel and Salon Hang. Thom also founded The Manchester Contemporary Art Fund.
Thom is currently a Director of Manchester Art Gallery Trust, and previous notable board roles have included the British Food Trust, Urbis, Castlefield Gallery and Hospitality Action. As a consultant Thom also advises national hospitality operators on their Northern expansion plans, as well as public institutions, major property developers and city councils on cultural engagement, meanwhile uses and food and drink strategy. He is also an early stage investor in start-ups including Hetheringtons Framers, Pizza Luxe and Padoq.
In addition, Thom judges awards including the National Restaurant Awards, the Manchester Food and Drink Festival, the Top 50 Gastropubs and the New Light Art Prize, and has reviewed for respected guides including Mr and Mrs Smith and Harden's. He is also a regular speaker, panelist and chair at industry conferences, and has written about Northern culture and gastronomy for titles ranging from Caterer and Restaurant magazine to Olive, the Guardian and Le Monde, as well as appearing on BBC 1 Breakfast news and BBC Radio 4.
During the Covid crisis Thom has sat on Visit Manchester's Tier Group and Manchester's Business Sounding Board, become a founder member of United City and Hospitality Union, and has contributed to a variety of APPGs. He has also scooped several personal awards, including a Crain's '40 Under 40' gong and Peer Index's 'Most Influential Mancunians on Twitter', as well as being listed as one of PHA Media's 'Most Influential CEOs on Twitter'. In addition Thom was crowned the Manchester Evening News' 'Cultural Icon' in 2016, received the 'Outstanding Achievement' award at the 2019 Manchester Food and Drink Festival awards, and is shortlisted for "Man of the Year" at the 2020 Downtown in Business Manchester awards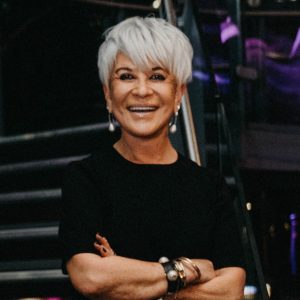 Liz Taylor
-
Professional event planner, hospitality brand consultant and motivational speaker, Liz Taylor, CEO of the Taylor Lynn Corporation (TLC) has developed a successful industry career spanning 35 years. She is viewed as a northern pioneer in the events and hospitality sector. Growing her business from fledgling company to million-pound enterprise.  A leader amongst event planners, Liz is a regular columnist for publications such as Conference News and frequently appears on TV and radio as a spokesperson and expert commentator for the event and hospitality industry.
At the helm of TLC, she has earned a reputation for creating events that push back the boundaries of event design, technology and presentation. Creating unique, live platforms upon which to launch, showcase and celebrate blue-chip brands, SMEs or entrepreneurial ambitions.  Liz has also developed an extensive private event client base, including wedding couples, media personalities, sports stars, music icons and a Royal client or two!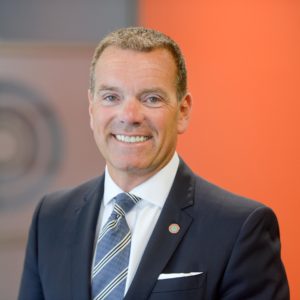 Shaun Hinds
CEO - Manchester Central
Shaun leads the team at Manchester Central in its mission to drive business growth through the development of its three key assets; its experienced team of people, its world-class facilities and its outstanding levels of service. With a focus on innovation as a means to achieve this, Shaun is passionate about maximising opportunities as Manchester cements itself as the UK's second city and the heart of the Northern Powerhouse.
Prior to joining Manchester Central, Shaun previously led international operations at BridgeStreet Global Hospitality and has more than 25 years' experience working across hospitality, property and business service sectors. Having held leadership roles across a wide range of business functions, Shaun is in prime position to steer Manchester Central through its next phase of growth.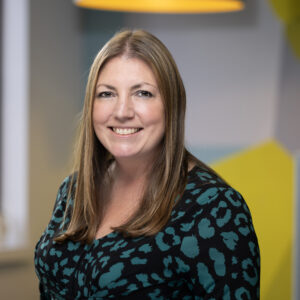 Nicola McCormick
Chief Operating Officer - pro-manchester Tel: 07929 671755
As COO, Nicola runs the business on a day to day basis, looks after the team and plays a key role in the creation of commercial strategy.  She is passionate about the development of the organisation, helping evolve marketing, sponsorship, product development and customer service.
Nicola oversees the delivery of pro-manchester's extensive events and conference programme.  This includes over 150 events per year from business lunches and breakfasts to the Trailblazing Tech conference and Made in Manchester Awards.
Nicola has worked in the events industry for 18 years.  She joined pro-manchester with a wealth of knowledge in 2010 as Events & Conference Manager and was made a Director in 2017.
Prior to working for pro-manchester, Nicola was the International Event Manager for Travel Counsellors. Before this, she worked her way up from Events Assistant to Head of Events at Manchester agency, Gilds Events, with regular clients including N Brown Group, Bupa and Siemens to name but a few.
Interested In The Event?
If you're interested in attending, you can book online here.