Equality & Diversity: How to ensure that your workplace is inclusive
Date:
Tuesday 20th August 2019
Time:
08:00 AM - 09:30 AM
Location:
B Works, 48 - 50 Market Street, , M1 1PW
Categories:
Fairness in the workplace is a vital part of a successful business and many companies claim to be committed to championing equality, diversity and inclusion, but what can business actually do to cultivate a truly inclusive workplace? And why is it so important?
pro-manchester's Equality, Diversity and Inclusion committee has put together an expert panel to discuss issues around inclusion in the workplace, such as:
How to create cultural change in business, creating a safe environment for everyone in the workplace.
How to measure success and outcomes.
How to ensure that diversity is a priority for your business.
How to cultivate an open working environment.
How to ensure that your company isn't "all talk" when it comes to workplace inclusivity.
About the Speakers: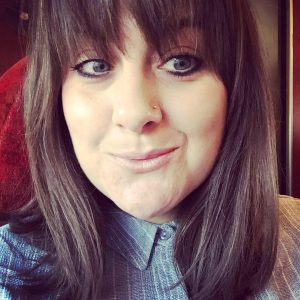 Lauren Coleman
- Noisy Cricket
Social impact consultancy Noisy Cricket builds people-powered movements through bringing diverse voices together to create social change. Working purposefully and collectively on the root causes of social issues, founder Lauren Coulman and the team work to engineer strategic and cross-sector responses to systemic, cultural and personal challenges in our society, all with impacted people at the heart of the solutions designed. Using humanity-centred design to develop insight, build community, shape campaigns and innovate social products and services, Noisy Cricket's powerful model is facilitating change within homelessness, health inequality, body politics and tech ethics, all with the aim of empowering people to achieve their own equality.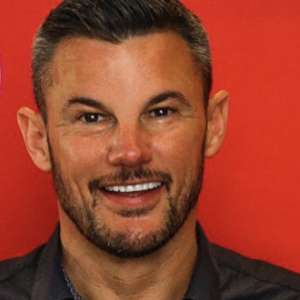 Carl Austin-Behan OBE DL
LGBTQ+ Advisor to the Mayor of Greater Manchester & The Greater Manchester Combined Authority -
Carl was the first openly gay Lord Mayor of Manchester 2016 – 2017, Served on Manchester City Council representing Burnage from 2011 – 2018, was lead member for LGBT issues within the City Council. Also owns his own Cleaning Company VA Clean – working with Property Management Companies specialising in the communal areas of apartment blocks.
Carl was one of the last people to be discharged from the RAF in 1997 due to his sexuality although having an exemplary service record, he was the first openly gay person to join Greater Manchester Fire and Rescue Service in 1998 and then went on to win Mr Gay UK 2001.
Carl is a trustee of LGBT Foundation, Fighting With Pride (supporting health, welfare and wellbeing of LGBT+ Veterans discharged between 1955 – 2000 due to their sexuality) We Stand Together Charity – building on Community Cohesion, The President of Contact – a young person's theatre based on Oxford Road. A Diversity Role Model, an Advocate of The Proud Trust, Chair of the Running Bee Foundation, Co-Chair of pro-manchester Equality, Diversity and Inclusion committee and recently received an honouree Doctorate from the University of Bolton for his services for the community.
In August 2018 The Mayor of Greater Manchester, Andy Burnham appointed Carl to be the LGBT Advisor to himself and The Greater Manchester Combined Authority.
In April 2019, his daughter Willow was born where Carl & his husband Simon are carrying out duel parenting with a lesbian couple.
November 2019, was appointed a Deputy Lieutenant of Greater Manchester and was awarded  the OBE in the 2020 Queens New Year's Honours List for services to Charity and the LGBTQ+ Community.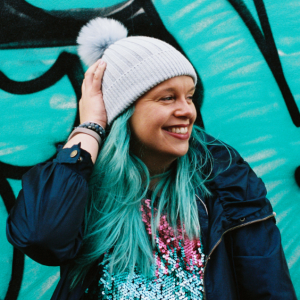 Amy Lynch
- Thoughtworks
Amy has been working with technology teams for over a decade and currently heads up diversity & inclusion (D&I) for ThoughtWorks, a global software consultancy. A curious and adaptable leader, Amy advocates passionately for social justice and remains committed to amplifying those who often go unheard and underserved. She is part of BIMA's D&I council, has been included on Northern Power Women's 2019 Future List and has been a driving force behind ThoughtWorks LGBTQ+ journey, which has seen them climb 223 places to reach the Stonewall Top 100 this year.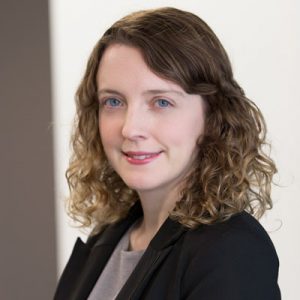 Rose-Marie Drury
- Mills & Reeve
Rose-Marie Drury is a Senior Associate and collaborative solicitor at Mills & Reeve in family law. She is an expert on issues involving children including co-parenting arrangements, parentage arising out of donor arrangements, UK and international surrogacy, child arrangements orders and relocation applications.
Her work also includes advising clients on financial issues arising from divorce or separation as well as wealth protection through cohabitation and pre and post-nuptial agreements.