Executive Presence: Virtual
Date:
Tuesday 27th October 2020
Time:
08:00 AM - 10:00 AM
Location:
Webinar, Zoom, Joining instructions to follow,
Brilliant leadership performance during times of crisis involves more than just technical expertise; it requires commanding presence and supreme confidence. Begin to develop your skills to enable you to be truly effective in business when face-to-face, or when communicating through a screen.
This online masterclass focuses on the beginnings of building status, resilience and gravitas, so that if you or your leadership is questioned during hard times, you have the ability to hold your space, find your voice and be heard – so that when you speak, others listen.
Support from two RADA Business tutors ensures a high level of training.
This masterclass is part of the RADA Business Virtual Leadership Series.
Hear from RADA Business clients
''If you're taking a leadership role of any kind…absolutely this is the right thing for you to do.''
Sam Booth, CEO of pro-manchester talks about her leadership performance training with RADA Business.
RADA Business Virtual Leadership Series
Take your leadership to the next level
RADA Business helps people at work become brilliant communicators. They build on the work of one of the world's most respected drama schools to deliver world-class performance programmes and coaching for organisations and individuals.
The RADA Business Virtual Leadership Series is an exclusive suite of four breakfast masterclasses taking place throughout autumn 2020, designed for pro-manchester members, and led by highly skilled, talented tutors with backgrounds in the performing arts. Each masterclass will focus on a theme from RADA Business' leadership programmes, such as voice and presence.
We encourage you to attend all four masterclasses, yet each one can be enjoyed separately too.
The masterclasses:
Tuesday 29 September, 8-10am
Tuesday 13 October, 8-10am
Tuesday 27 October, 8-10am
Thursday 12 November, 8-10am
About the Speakers: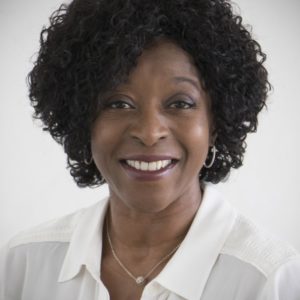 Abi Eniola
Tutor - RADA Business
Abi has led groups and individuals in communications skills, personal impact, presentations, leadership and management development since 1997. She designed and runs RADA Business's successful Impact and Influence for Women course and is passionate about helping women to discover their voices, increase their confidence and become powerful communicators. Abi has also worked in the area of inclusion since 1998.
As an actor, Abi worked in theatre, television and radio for twenty years, and could be heard around the world in the BBC Radio soap Westway. She was also part of the education team at the Unicorn Theatre and ran regular workshops at the Tricycle Theatre.
Along with an MA in Coaching and Mentoring Practice, Abi holds a BA (Hons) in Sociology and Social Anthropology and is an ICF (International Coach Federation) accredited executive coach. She combines very practical techniques from the world of theatre with transformational coaching, to help individuals to dramatically improve their physical and vocal presence.
Her transformational coaching approach goes beyond improving ways of thinking and behaving, to transforming ways of being and seeing in any situation. By creating a safe, enjoyable environment, Abi supports and empowers people to achieve their communication and impact goals quickly.
Abi has extensive experience in the public and private sectors and has worked with many organisations, including: BBC, Granada Television, Guardian, Freshfields, Linklaters, Berwin Leigton Paisner LLP, House of Commons, UK Border Agency, Department for International Trade, RBS, Barclays, HSBC, Citigroup, KPMG, EY, Deloitte, NHS England & Wales, General Medical Council, Royal College of Midwives, Cancer Research UK, Aviva, Chubb Insurance, M& G Insurance, Lend Lease, BT, Atkins, Eaton, Maybourne Hotel Group, TGI Friday, and Olympic Games Organising Committee.
Colin Farquharson
Tutor -
Colin is a creative and dynamic communications trainer with over 10 years' experience in executive coaching, managerial/leadership training and staff development. Drawing on his background as an actor and vocal coach, Colin delivers a range of bespoke strategies to help develop his clients' interpersonal communication skills. He has worked in both the public and private sector throughout Europe, as well as with many charitable organisations.
Colin trained and worked as an actor for over 15 years, before undertaking an MA in Voice Studies at the Royal Central School of Speech and Drama. He continues to work as an acting and voice coach for many London drama schools and Shakespeare's Globe, specialising in Specific Learning Differences (SpLD) such as dyslexia and dyspraxia, with the aim of creating more diversity in the industry and implementing more inclusive practice.
Colin's work is grounded in current research, theoretical models of communication and the latest neuroscientific research evidence. His work includes principles drawn from theatre, Emotional Intelligence (EQ) and mindfulness practice. His training delivers practical tools to enable clients to create greater impact and presence in both verbal and non-verbal communication.