Your Personal Brand of Leadership: Virtual
Date:
Thursday 12th November 2020
Time:
08:00 AM - 10:00 AM
Location:
Webinar, Zoom, Joining instructions to follow,
Discover how you can begin to lead with openness and honesty, and inspire the people around you when leading virtually, in-person, or a mixture of the two.
This online masterclass takes a creative, practical and playful approach to leadership challenges.
Begin to learn how to deliver difficult messages, inspire through authenticity and enable those around you to perform at their best in extraordinary times.
Not one, but two specialist tutors will offer in-depth training.
This masterclass is part of the RADA Business Virtual Leadership Series.
RADA Business Virtual Leadership Series
Take your leadership to the next level
RADA Business helps people at work become brilliant communicators. They build on the work of one of the world's most respected drama schools to deliver world-class performance programmes and coaching for organisations and individuals.
The RADA Business Virtual Leadership Series is an exclusive suite of four breakfast masterclasses taking place throughout autumn 2020, designed for pro-manchester members, and led by highly skilled, talented tutors with backgrounds in the performing arts. Each masterclass will focus on a theme from RADA Business' leadership programmes, such as voice and presence.
We encourage you to attend all four masterclasses, yet each one can be enjoyed separately too.
The masterclasses:
Tuesday 29 September, 8-10am
Tuesday 13 October, 8-10am
Tuesday 27 October, 8-10am
Thursday 12 November, 8-10am
About the Speakers: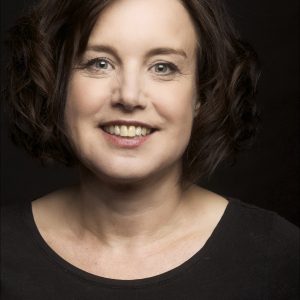 Louise Collins
Tutor -
Louise is a highly experienced voice, speech and communication coach who has worked across the corporate and media sectors for over 15 years. She works with a broad range of companies, both private and public, including financial services and academic institutions. She has experience across all levels of management.
Louise trains executive teams for demanding challenges that require precise, co-ordinated and outcome-based communication. She also works with journalists who are preparing clients for demanding interviews on TV and radio.
Her areas of expertise are personal impact, influencing, presentations skills, voice and speech, leadership skills and media training. She is also qualified in Neuro-Linguistic Programming.
Louise studied at Durham University, the Royal Central School of Speech and Drama and Westminster University. She has lived and worked in the Middle East, Africa and Europe.
Clients have included Red Bull Racing, EDF Energy, Barclays Capital, Nissan, Ashridge Business School, Mitsubishi Electric and Akzo Nobel.
Colin Farquharson
Tutor -
Colin is a creative and dynamic communications trainer with over 10 years' experience in executive coaching, managerial/leadership training and staff development. Drawing on his background as an actor and vocal coach, Colin delivers a range of bespoke strategies to help develop his clients' interpersonal communication skills. He has worked in both the public and private sector throughout Europe, as well as with many charitable organisations.
Colin trained and worked as an actor for over 15 years, before undertaking an MA in Voice Studies at the Royal Central School of Speech and Drama. He continues to work as an acting and voice coach for many London drama schools and Shakespeare's Globe, specialising in Specific Learning Differences (SpLD) such as dyslexia and dyspraxia, with the aim of creating more diversity in the industry and implementing more inclusive practice.
Colin's work is grounded in current research, theoretical models of communication and the latest neuroscientific research evidence. His work includes principles drawn from theatre, Emotional Intelligence (EQ) and mindfulness practice. His training delivers practical tools to enable clients to create greater impact and presence in both verbal and non-verbal communication.