Inclusive Leadership in Action: Virtual
Date:
Tuesday 29th September 2020
Time:
08:00 AM - 10:00 AM
Location:
Webinar, Zoom, Joining instructions to follow,
An online masterclass, which introduces leaders to the skills and techniques needed to engage their employees and encourage their team to speak up with confidence.
It will encourage you to take responsibility for how you show up as a leader, whether communicating in person or on video calls, by introducing you to an embodied approach to leadership. Learn how to show people that you're fully present, ready to listen and to actively engage in the conversation.
It will bring greater intent and clarity to your day-to-day leadership communication. You'll begin to learn how to inspire others through a culture of collaboration at work, from a world-class tutor.
This masterclass is part of the RADA Business Virtual Leadership Series.
Hear from RADA Business clients
''Having a course led by RADA made a huge difference.''
William Thomson, Director at Brewers Dolphin talks about his leadership performance training with RADA Business.
RADA Business Virtual Leadership Series
Take your leadership to the next level
RADA Business helps people at work become brilliant communicators. They build on the work of one of the world's most respected drama schools to deliver world-class performance programmes and coaching for organisations and individuals.
The RADA Business Virtual Leadership Series is an exclusive suite of four breakfast masterclasses taking place throughout autumn 2020, designed for pro-manchester members, and led by highly skilled, talented tutors with backgrounds in the performing arts. Each masterclass will focus on a theme from RADA Business' leadership programmes, such as voice and presence.
We encourage you to attend all four masterclasses, yet each one can be enjoyed separately too.
The masterclasses:
Tuesday 29 September, 8-10am
Tuesday 13 October, 8-10am
Tuesday 27 October, 8-10am
Thursday 12 November, 8-10am
About the Speakers: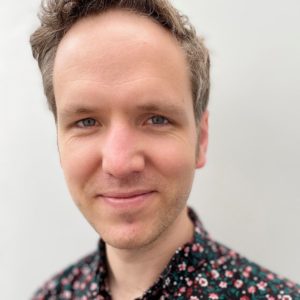 Matt Bannister
Tutor -
Matt trained as an actor at the Royal Academy of Dramatic Art, having first graduated from the University of Cambridge with a degree in Social Psychology.
Matt has created and run workshops for corporate clients as diverse as IBM, Harbour & Jones and innocent, and is passionate about helping people to unlock their creativity and potential.
Matt was the artistic director of Stripped!, a monthly site-specific theatrical experience in central London. As a director, his work includes Hamlet and The Arabian Nights for the RADA Company on board the Queen Mary 2, and Jessica Pidsley's comedy show I Can Make You Thin(K).
As an actor, he has performed widely on stage, including Prospero in The Tempest (Lord Chamberlain's Men); on television, including Silent Witness (BBC); and on radio, as part of the team of improvisers who created the Sony Award-nominated A Time to Dance for BBC Radio 4.