Voice of Influence: Virtual
Date:
Tuesday 13th October 2020
Time:
08:00 AM - 10:00 AM
Location:
Webinar, Zoom, Joining instructions to follow,
In today's business climate, speaking up in a meeting, delivering a successful pitch, or making a good impression under pressure, can directly influence the performance of your business. Become a more dynamic leader on screen and in person with this online masterclass.
This masterclass is for people who have experience of presenting, who want to begin delivering their leadership message with greater gravitas, authenticity and impact, in any setting.
You will start to become a more successful and influential public speaker through the introduction and rehearsal of voice techniques, delivered by an expert tutor.
This masterclass is part of the RADA Business Virtual Leadership Series.
RADA Business Virtual Leadership Series
Take your leadership to the next level
RADA Business helps people at work become brilliant communicators. They build on the work of one of the world's most respected drama schools to deliver world-class performance programmes and coaching for organisations and individuals.
The RADA Business Virtual Leadership Series is an exclusive suite of four breakfast masterclasses taking place throughout autumn 2020, designed for pro-manchester members, and led by highly skilled, talented tutors with backgrounds in the performing arts. Each masterclass will focus on a theme from RADA Business' leadership programmes, such as voice and presence.
We encourage you to attend all four masterclasses, yet each one can be enjoyed separately too.
The masterclasses:
Tuesday 29 September, 8-10am
Tuesday 13 October, 8-10am
Tuesday 27 October, 8-10am
Thursday 12 November, 8-10am
About the Speakers: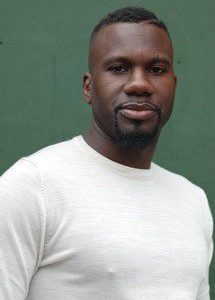 Joel Trill
Tutor -
Joel worked as an actor before training as a voice coach at the Royal Central School of Speech and Drama, where he gained an MFA in Voice Studies, and was awarded the Diversity Scholarship Award in 2015.
He has worked as a facilitator and coach in business training and development, running one-to-one and group sessions with organisations including Disney, Marks & Spencer, FDA, Financial Times, G7 Global, Civil Service Live, Teach First, Merlin Entertainments Group, Southwark Council and The Advocacy Academy.
He regularly works as a voiceover artist and accent and dialect coach. He is also passionate about working within the educational sector on presentation and ownership skills, particularly with local authority staff, teachers, instructors and students.