Inclusive Recruitment: Inclusive Job Descriptions & Interviews
Date:
Wednesday 12th August 2020
Time:
12:00 PM - 01:00 PM
Location:
Webinar - joining details sent closer to the time, , ,
Categories:
This event will look at key information for creating inclusive job descriptions and job offers, as well as covering how to run interviews inclusively.
Delivered by Kellie Noon and Omar Javaid, this webinar will look at how to prepare for and carry out interviews inclusively. It will consider all aspects of the interview process, including post-interview reviews, how to make fair decisions, and the job offer process and panel.
It also covers key considerations when making job offers and how to communicate this, along with communicating with the candidates who are not selected.
This webinar covers:
Writing inclusive job descriptions
Interview scheduling
Interview panels
Interview questions and format
Post-Interview reviews
Job offer considerations: renumeration, working hours, location
Communications with applicants
About the Speakers: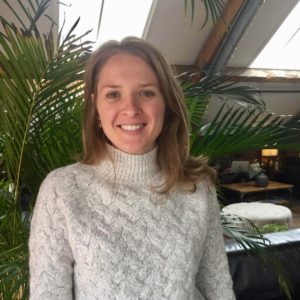 Kellie Noon
Founder -
Having completed her undergraduate degree abroad in a second language, whilst studying a third, and living in a foreign country and navigating life in a language that wasn't her own, Kellie knows how to communicate and negotiate linguistic and cultural barriers.
Kellie has spent 15 years training in language and intercultural communications, working on international development with organisations ranging from SMEs up to global retailers, universities, government organisations and even the army.
Her career started in the Basque Country where she ran a study centre collaborating with high-profile clients across the peninsular. She then moved back to the UK to establish a language training centre in Manchester before developing that into a global consultancy and training provider.
This led to work with a range of clients and organisations as well as international collaborations and projects, focusing on areas including intercultural communications, inclusive recruitment and EDI.
Kellie also works as an assessor for the Institute of Translation and Interpreting and regularly collaborates with organisations including the charity RefuAid.
Kellie sits on the pro-manchester EDI committee and pro-women sub-committee.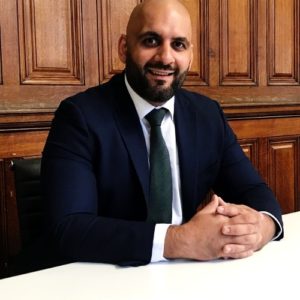 Omar Javaid
Founder & CEO - Ohcul Jobs
Omar Javaid is the Founder and CEO of Ohcul jobs; an online recruitment platform which promotes diversity and inclusion through its hidden application system. Omar is also a corporate trainer specialising in improving diversity in recruitment and delivering diversity and inclusion training to unengaged teams.
Omar's experience working across the country allows him to draw on knowledge and theory of this sector, but also lived experiences which feed into his passion for D&I.
Interested In The Event?
If you're interested in attending, you can book online here.