Top tips for building an award winning team
Date:
Tuesday 29th September 2020
Time:
10:00 AM - 11:00 AM
Location:
Webinar - joining details sent closer to the time, , ,
Categories:
The impact that COVID-19 is having on teams is becoming increasingly evident.
Working from home and the feelings of isolation and disconnection are starting to take their toll, so it's more important than ever that people feel informed and part of something bigger than themselves.
Tune in to hear Gaynor Rigby, Managing Partner of Equilibrium, reveal how to build a team who:
Are happy in their jobs
Do their absolute best for clients
Want to create something bigger and better than themselves
For four consecutive years, Equilibrium has ranked in the top 10 of the Sunday Times Top 100 Best Small Companies to Work For. Their approach of putting employees first has helped the company maintain their client retention rate of over 99% as well as achieve year-on-year growth.
Join Gaynor as she goes through her top tips for creating happy campers that deliver a five-star service to clients.
About the Speakers: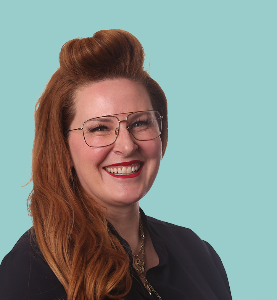 Gaynor Rigby
Managing Partner -
Gaynor initially joined Equilibrium in 2010 as a management consultant, having been contracted for a period of 35 days.
Her tenacity and clarity of vision led to her quickly become a fully-fledged member of the team, with founder Colin Lawson entrusting her to transform the business from the ground up.
Gaynor revolutionised the way the company operates and, alongside Colin, spearheaded a pioneering company culture which made employee wellbeing the number one priority.
Interested In The Event?
If you're interested in attending, you can book online here.