Protecting against the effects of COVID
Date:
Wednesday 18th November 2020
Time:
12:00 PM - 01:00 PM
Location:
Webinar - joining details sent closer to the time, , ,
Categories:
GSquared Health Clubs are back with more great content for you all.  With the continued concerns around COVID and the sense that is slowly being made about the virus, Andy will be talking about the best ways to protect against the effects of COVID from a naturopathic / holistic perspective.
Not to be missed, and there's a Q&A at the end.
About the Speakers: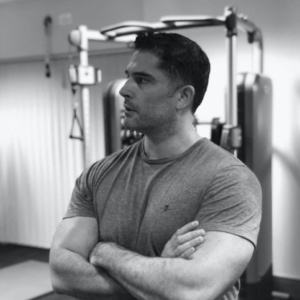 Andy McGlynn
- GSquared Health Clubs
Andy McGlynn was instrumental in introducing a successful PT culture across the UK and specifically to Manchester in the early 00's. Now, one of the most diversely qualified PT's in the world, Andy has been involved in some incredible transitions, which has given him an understanding and a level of experience that is second to none; backed up with an impressive CV of nutritional, sports and PT qualifications.
It's CEO's Andy McGlynn's first-hand experience within the industry that has led him on his mission for change within the health of the nation.
Qualifications: MBA, BSc Sport & Exercise Science and Coaching, CHEK Exercise Coach, Holistic Lifestyle Coach 2, Poliquin Bio-Signature Modulation, Poliquin Instant Muscle Activation Techniques, NASM Performance Enhancement Specialist, NSCA Certified Strength Conditioning Specialist, Grey Cook 7 Point Functional Movement Screen, Poliquin Institute Optimal gut health for metabolic performance, Poliquin Institute Effects of stress on sleep
Interested In The Event?
If you're interested in attending, you can book online here.