A Knowledge Exchange with Greater Manchester's Retail Industry
Date:
Friday 19th June 2020
Time:
02:00 PM - 03:00 PM
Location:
Webinar - joining details sent closer to the time, , ,
Categories:
Join us on Friday 19th June as our retail experts share their insight as many shops re-open. They will reveal how their first week has gone and highlight their predictions for what the future holds for retailers.
The Knowledge Exchange is a discussion series aimed to give you access to leading figures in different sectors each week. The focus will be on sharing insight and expertise about how we emerge and navigate the evolving climate during and post Covid-19 and how businesses and sectors can best adapt, renew and recover.
This week's focus is Greater Manchester's Retail Industry.
About the Speakers: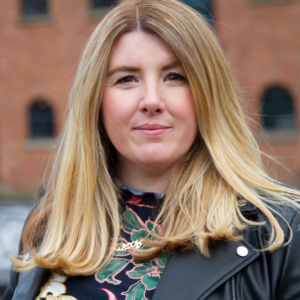 Kat McGettigan
Head of Manchester & Board Director -
Kat McGettigan is a board director at international communications agency Grayling. As a consumer brands specialist, with nearly 15 years of comms agency experience, Kat has worked for some of the world's most recognised brands including Visa, Huawei, Red Bull, Twitter, MasterCard, Co-op Food and Dixons Carphone.
Kat previously held the role of Head of Consumer at both Grayling UK and M&C Saatchi PR & as of January 2020 is now Head of Grayling Manchester, leading Grayling's expanded full comms service agency offer across corporate, consumer and public affairs.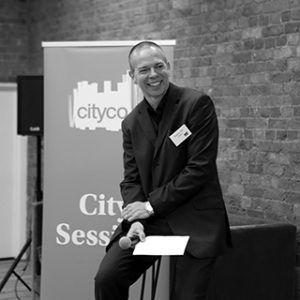 Vaughan Allen
Chief Executive - CityCo
Vaughan Allen is the Chief Exec of CityCo, the city centre management company for Manchester, England.
CityCo is a membership organization, representing over a thousand businesses across the property, retail, hospitality and the cultural sectors. It also runs the city's only Business Improvement District which focuses on delivering major events and marketing campaigns for the city.
The company supports its members operationally and with frequent advice. In the past few years it has run numerous campaigns around such issues as rough sleeping and homelessness, terrorism, crime and the future of the city centre. Following city centre riots in 2011, the Manchester Arena bombing in 2017 and now the covid-19 lockdown, it offers expertise in resilience and building back better after traumatic events.
Before running CityCo, Vaughan was a journalist and leader in the cultural field.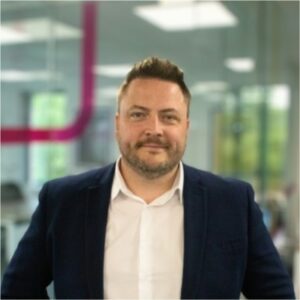 Danny Simpson
pro-manchester Chair. CEO - MID Communications
Danny Simpson is the CEO of MID Communications & Founder of the MID Group, the largest multi award winning O2 Franchise in the Northwest, providing both B2B and B2C services across 16 retail stores throughout the Northwest and a business centre based in Rochdale.
Danny started his career back when GPRS was the only form of mobile internet and he also experienced the launch and impact of both 3G and 4G. He has also witnessed the release of the first ever iPhone in the telco marketplace along with many other tech gadgets like wearables, smart tech, innovative apps and especially tablets. Danny has seen how each of these have cannibalised the market in laptops to how the digital landscape has changed and works in our world as it is today.
He has the queens award for voluntary service, is a trustee for Hits Radio Cash for Kids Manchester, Non-Exec & Trustee for Cash For Kids UK, Non-Exec Director & Trustee for Kingfisher Learning Trust.
Personal Values –
Be kind and courteous
Have good strong manors, they cost nothing.
Work Hard / Work Ethic
Professional Values
Pride – Have it and show it.
Passion – Have it and show it
Persistence – if its worth doing do it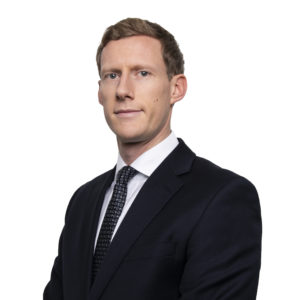 Tom Royston
Associate Director - DTZ Investors
Tom has worked in the commercial property sector for nine years and joined DTZ Investors in 2014 undertaking a fund management role. Prior to DTZ Investors, he worked as an Investment Surveyor at SEGRO plc where he started his career in 2010.
Tom's primary responsibilities include implementing the fund's investment strategy and managing its trading activities through strategic portfolio asset management and the execution of real estate transaction. Tom has a range of experience including:
Implementation of portfolio asset management strategies;
Sourcing and analysing real estate investment opportunities;
Processing real estate transactions including both acquisitions and disposals;
Undertaking portfolio analysis and formalising fund performance reports.
One of Tom's primary responsibilities includes the asset management of King Street in the heart of Manchester's City Centre where DTZ Investors have recently implemented a placemaking strategy to regenerate one of Manchester's primary shopping destinations.
Interested In The Event?
If you're interested in attending, you can book online here.